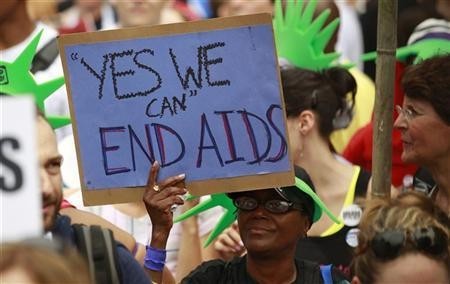 The international community was stunned after news reports from Egypt claimed a major breakthrough in treating HIV-AIDS and Hepatitis C virus. However, it has now emerged that the news that gave hope to thousands might, in fact, be false.
Two days ago, the Egyptian media were abuzz with news on a miraculous device that offered complete cure from HIV/AIDS and Hepatitis C virus. A CCTV Africa report, claimed that the device was developed by the Egyptian army.
The news stories depicted the machine as a breakthrough, and a real miracle that can completely cure patients of both diseases, giving hope to 18 million Egyptians with Hepatitis C and tens of thousands with HIV. The report stated the miracle device took barely a minute to detect the disease, and can cure patients within 16 hours.
The reports stated that the device to cure Hepatitis C is called "C Fast" and the HIV curing machine is called "I Fast". They worked on the principle of a bomb-detecting device and used electromagnetic waves emanated by the viruses to spot the disease.
As per WHO, three to four million people are infected with the Hepatitis C virus every year, while there are over 34 million people living with the HIV virus. The miracle cure for HIV and Hepatitis C gave much hope to millions but it is slowly turning out to be a mere propaganda work.
Since the military overthrew the Mohamed Morsi government, Egypt has been facing severe political instability. At present, interim President Adly Mansour is running the administration.
Essam Heggy, the Advisor to the Egyptian President, denounced the reports of the miracle cure for AIDS/HIV and Hepatitis C as a "scientific scandal for Egypt". Egyptian daily Al-Ahram quoted Essam saying he has papers proving the devices are ineffective and he will present them to the President when he returns to Egypt next week.