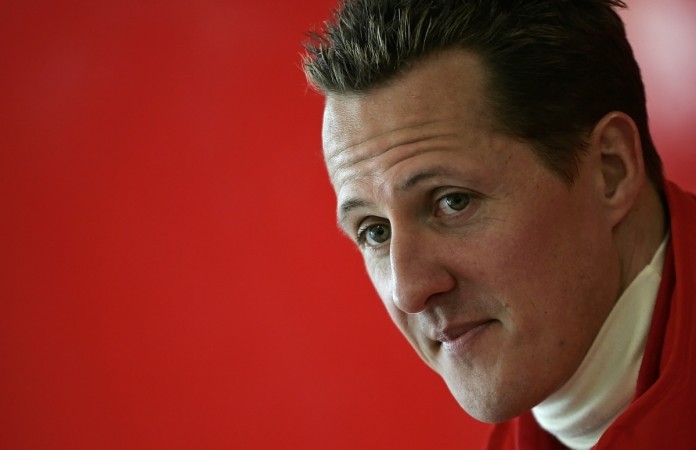 Michael Schumacher will soon be able to live a "relatively normal life" following his life-threatening accident in December 2013, according to Jean Todt, FIA President and former Ferrari chief executive .
The seven-time Formula One world champion sustained a serious head injury in a skiing accident after falling down an unsecured off-piste area, between Piste Chamoix and Piste Maudit in the French Alps on 29 December 2013.
After undergoing two operations to remove major blood clots, the 45-year-old was placed in a medically induced coma at Grenoble, to reduce the swelling in his brain.
Finally, after six months of coma, Schumacher was transferred to Lausanne, Switzerland, in June. There the German spent another three months before being discharged on 9 September.
Now Schumacher is recovering in his family mansion in Switzerland, where Todt recently visited him.
"We must assume that Schumacher can lead a relatively normal life again within a short period of time," the Mirror quoted Todt as saying.
"We can say he can probably never drive a Formula 1 car again. But he is fighting. His condition improved, and what is just as important is the fact that he is now at home with his family."
Although the 68-year-old claims that Schumacher has made a lot of progress of late, he admits the German has a "long and hard road" ahead of him.
"In the past weeks and months, he has made progress in relation to the severity of his injury. But a long and hard road is in front of him. Hopefully things will improve. His family is close to him. He needs time and peace," added Todt.
It is understood that Schumacher, who still remains immobile and incapable of speech, is being cared by 15 medical professionals at his mansion at Gland, which now has a purpose-built mini-clinic.
Medical experts believe that moving from the hospital to a home environment will help him make a quicker recovery.
"It gives hope," said Andreas Zieger, chief physician of the Neuro-rehabilitation Centre of the Evangelical Hospital of Oldenburg, told the Mirror. "A familiar domestic environment frequently supports the recovery of traumatic brain injury patients."
Professor Peter Vajkoczy, one of the leading surgeons in Berlin's world-renowned neuro-surgical clinic Charite Hospital, also agrees with Zieger, insisting that recovering at home will be beneficial to Schumacher.
"If financial resources allow for someone to create their own home rehabilitation facility complete with gym, and to bring the necessary medical staff and therapists to it, then that is certainly a possibility and could be beneficial."