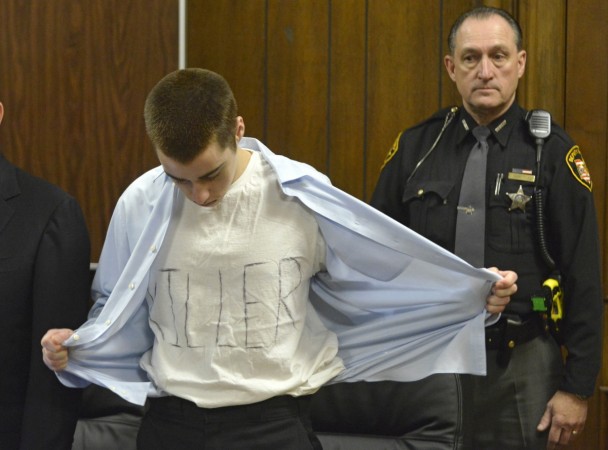 T. J. Lane, a US teenager convicted for the murder of three students last year has been recaptured, a day after he escaped from the prison in Ohio State on Thursday.
"We got him... one more to go", a tweet from the local police said after Lane was brought back to the prison on Friday morning.
On Thursday, two other inmates along with Lane had reportedly escaped from the prison, including 45 year old Clifford Opperud, convicted for robbery. He was caught a couple of hours after Lane, said police.
It is not clear as to how exactly the men managed to escape the Allen Oakwood Correctional Institution, but some reports suggest that they jumped the fence during a recreational break.
Lane was 17 when he shot dead three teenagers in Chardon High School in February 2012. He gained even more notoriety during his trial, when he continued to taunt his victims' families as he sat smirking in the court room while they spoke. He also appeared for the trial wearing a t-shirt, which had "Killer" written on it.
Lane is now serving three life sentences after pleading guilty to the murders.
While it is not known where exactly Lane was captured from, unconfirmed reports suggest that he was armed with a pitchfork when he was recaptured.
"I'm disgusted that it happened. I'm extremely scared and panic-stricken. I can't believe it", Dina Parmertor, mother of Daniel, 16, who was one among the dead said after she heard of Lane's escape, according to a BBC report.
Lane had left three dead and three others injured when he used 22-calibre pistol to fire 10 shots at a group of students in Chardon High School's cafeteria. It was later found out that he suffered psychosis and hallucinations. However, he was still tried as an adult.
Chardon schools would remain closed on Friday.