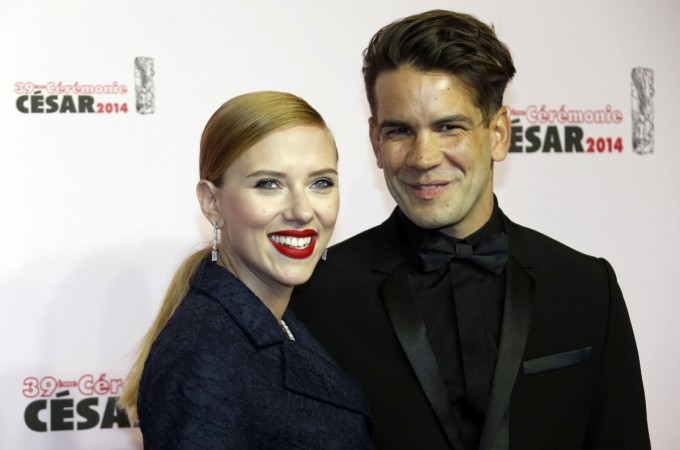 It has been a very eventful year for "Her" star Scarlett Johansson who gave birth in September and married her partner in October.
The actress, in a chat with Barbara Walters, said she is enjoying every bit of her first experience with motherhood. The interview was a part of Walters' annual special, "The 10 Most Fascinating People of 2014" that will be airing on ABC at 9:00 p.m. on Sunday.
Even though the episode has not been telecast as yet, we have an idea what is to come.
"It's wonderful. It's very, very magical — and exhausting," the 30-year-old new mother said with regard to raising her daughter Rose Dorothy, who was born in September. "The love is just unbelievable. It's very overwhelming," ET Canada reports.
In fact, apart from bonding with her baby girl by nursing, the "Lucy" actress believes that breastfeeding also helped shed her post-baby weight. "It's the best way to get back in shape," Johansson told Walters.
Johansson and partner Romain Dauriac married in a secret ceremony just a month after the baby was born. Dauriac is a French journalist who met Johansson in 2012 through mutual friends.
Johansson and Dauriac are both very private people and that is the reason why the "Avengers" star's pregnancy wasn't hyped as that of other celebrities. On 4 September, the couple confirmed that Johansson had given birth to baby Rose.
The actress further told 85-year-old Walters that even though the responsibilities attached to raising a child are very exhausting, she is loving it. "[I do] the whole bit. I'm nursing and I love it," People reports.
The new mother has already managed to get back in shape within months of giving birth. Her figure looked perfectly in shape in her red and black striped collared top that she had paired with a tight-fitting floral skirt. She wore a pair of red high heels to match the top.