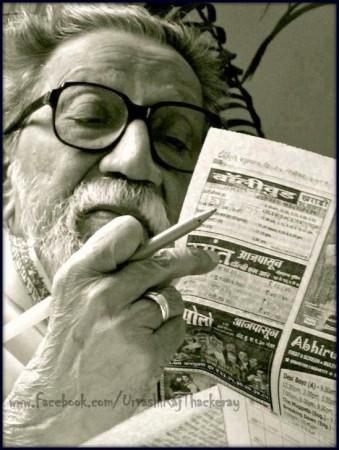 Two girls from Mumbai, who were arrested following Facebook post about Shiv Sena Chief Bal Thackeray's death, have apologized for their actions and said they will think before posting anything on the social networking site.
Shaheen Dadha posted a status on her Facebook page that read "People like Thackeray are born and die daily and one should not observe a bandh for that" and her friend "liked" it, following which they were arrested.
On Tuesday, the girls told NDTV that they "will never post on Facebook again" and one of the girl said "I would like to apologise. He (Bal Thackeray) was a great man. The other girl who had clicked "like" on the comment too apologized and said that she regretted her action.
The girl who "liked" the post said that they apologised for their actions only because they feared for their family's safety and security, according to IBN Live.
Earlier, the Mumbai police arrested around nine people for vandalizing Shaheen's uncle Abdul Dhada's orthopaedic clinic.
"I apologize for the comment. We're scared with this incident. We won't write on Facebook again," Shaheen told reporters, according to Zee News. "Treatment we got was very unfair. I regret putting up the post," she added.
Both the girls were arrested after the Shiv Sena president for Palghar, Bhushan Sankhe, filed a complaint against the girls; however, hours later they were released on bail after paying bonds of Rs. 15,000 each.
The girls were charged under Section 295 (a) of the IPC (intended to outrage religious feelings) and Section 64 (a) of the Information Technology Act, 2000.