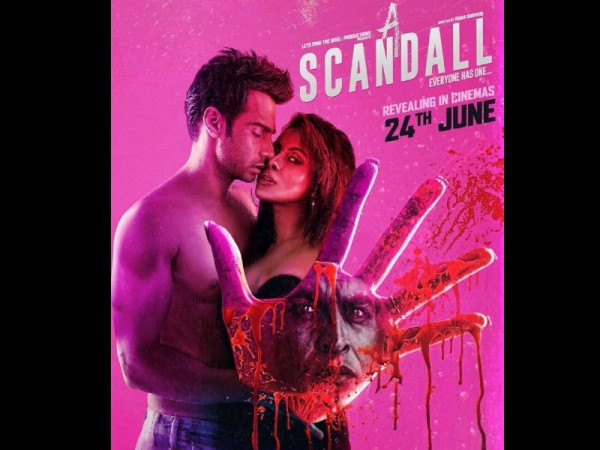 The makers of the movie "A Scandall," starring Johnny Baweja and Reeth Mazumder, have released the trailer of the film. The trailer of "A Scandall" looks hot, with a number of steamy scenes, and is at the same times scary.
"A Scandall" is apparently an erotic thriller, but the trailer of the film suggests it will also have a horror angle. The trailer shows how the past comes back to haunt a happy couple. The trailer includes a lot of bold scenes and violence.
The movie will apparently dwell on the themes of lust, hatred and revenge, but will also have a supernatural aspect, as the trailer suggests. Reeth and Johnny's sizzling chemistry is a thing to look out for.
"A Scandall" appears to be one movie that includes romance, sex, thrill, violence and horror. Written and directed by Ishan Shrivedi, "A Scandall" also features Manav Kaul, Tanvi Vyas, Vasundhara Kaul, Puru Chibber and Vatsaal Raja.
The trailer of "A Scandall" started trending on Twitter under the hashtag #AShockingScandall, and viewers are apparently quite impressed with it. Johnny is set to make his Bollywood debut with the erotic thriller.
Johnny and Reeth were in news recently after an MMS was leaked showing the two actors getting intimate. The clip went viral on social media with the title "leaked sex video," but Reeth later clarified that it was shot during a rehearsal of a love-making scene between them.
The actress also expressed annoyance at the video being leaked. However, the video being leaked just a few days prior to the film's release appears to be a publicity stunt. The film is set to be released on June 24. Check out the steamy and scandalous trailer of "A Scandall" here: