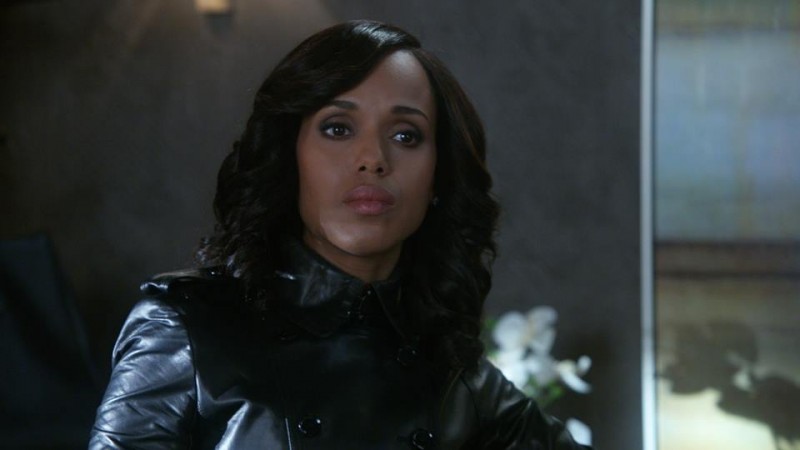 Fans of ABC's "Scandal" will have a short wait in store for them to find out what happens to Olivia after she brutally killed Andrew, the character essayed by Jon Tenney, in Thursday's episode titled 'Thwack."
Olivia took down Andrew in a violent fashion by beating him to death with a chair, and like fans Kerry Washington was equally surprised by Olivia's violent streak.
"I will say I was as shocked as you were, so everybody just breathe," she told E! News at the New York City premiere of her new HBO film "Confirmation."
Fans have been going wild on Twitter ever since the episode aired, with many wondering if Olivia has finally crossed a line with Andrew's murder.
Check out some of the messages below:
I mean. Olivia was all like....#Scandal pic.twitter.com/wyYFBlmeci — Nicole L. Townsend (@pretty_in_city) April 8, 2016
Just watched that scene again. The vile things Andrew said to Olivia were hard to hear tbh. He got what he deserved. #Scandal

— Queen (@Marcia_Rayshaun) April 8, 2016
For anyone who thinks Olivia just straight out killed Andrew, you've never witnessed PTSD nor do you know how it "works" #ScandaI #NoControl — Jen O (@JenOdomOTH) April 8, 2016
Showrunner Shonda Rhimes also tweeted about the violent death scene and appreciated Tenney for being a part of the show. "So much love and thanks to the amazing @JonTenney! Andrew may be dead but Jon will always be part of the #Shondaland family! #scandal #tgit," Rhimes said.
The next episode is titled "Till Death Do Us Part" and it will see Washington's character dealing with the aftermath of what she has done. The episode will also finally explain what Jake and Papa Pope are planning and we'll see how Jake came to be a part of B613.
"Scandal" airs Thursdays on ABC.