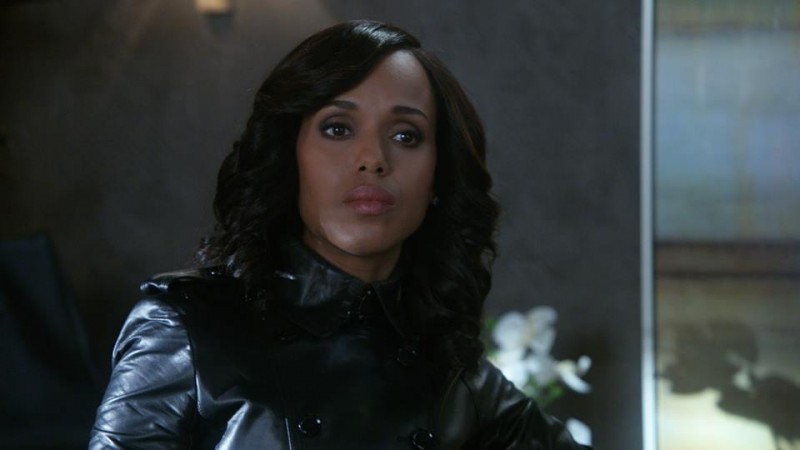 After calling it quits on their relationship in the midseason finale, Olivia and Fitz will come face to face for the first time in Thursday's episode of "Scandal" titled "The Fish Rots from the Head."
The trailer for the episode promises a "jawdropping, showstopping face off" between the former lovers and it shows Olivia walking into the Oval Office and confronting Fitz, saying: "Reckless, negligent, selfish. Is this really who you want to be?"
Fitz seems to have moved on from his breakup with Olivia and their reunion does not appear to be amicable. However, according to actor Tony Goldwyn, who plays President Fitz, fans shouldn't lose hopes for a Fitz-Olivia romance in the future.
"He's in love with Olivia Pope. Literally, all she would have to do is walk in, and he's an addict. He's addicted to her," Goldwyn told HollywoodLife.com.
In a different interview with Entertainment Weekly, the actor once again teased the possibility of a reunion, saying: "Second to the death of his son, that's the worst thing that could ever happen to Fitz — to find out Olivia was pregnant with his baby, had an abortion and did not tell him."
"That said, he got beyond the fact that her father was responsible for murdering his son. There's no logic to Fitz's love for Olivia, so I think he could get past it. I think he would have to because he's in love with her. It's going to be horrible if he finds out," the actor added.
The official synopsis for the episode, according to Wikia, reads:
"Olivia and the team take on some embattled Secret Service agents. Meanwhile, Abby has her hands full trying to keep Fitz in line, and Jake begins to reveal a few secrets of his own."
"Scandal" is aired Thursdays on ABC.