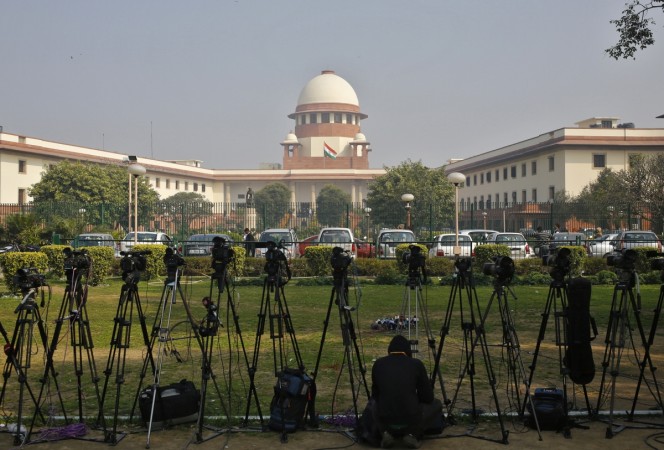 The Supreme Court has asked Karnataka government to confirm by Tuesday 2 pm if it has released water to Tamil Nadu. The apex court also told the government to stop defying its orders.
Karnataka has so far defied two of Supreme Court's orders regarding releasing water to the neighbouring state. The Karnataka government said that it is not wilfully defying the order, but only following the legislature's resolution to stop releasing water since the state is running out of drinking water.
Karnataka had agreed to the first order given by the court to release water to Tamil Nadu, to which pro-Karnataka outfits had reacted violently and the state had faced riots. At least 42 buses owned by a Tamilian had been burnt in those riots.
Karnataka, in later hearings, told the court that water can only be released to Tamil Nadu in November after the state receives more rain.
The court faced another setback on Monday after the Centre said that the court order over the formation of a Cauvery Water Management Board could not be carried out as that jurisdiction lies with the Parliament alone. The Centre had initially agreed to set up the board.
"It was a mistake," the Centre told the court on Monday.
The Centre had also attempted to mediate between the two states when Water Resources Minister Uma Bharti chaired a meeting with them. However, no solution came of that.
The state has also said it would seek Prime Minister Narendra Modi's intervention in the matter and would send a delegation to President Pranab Mukherjee.