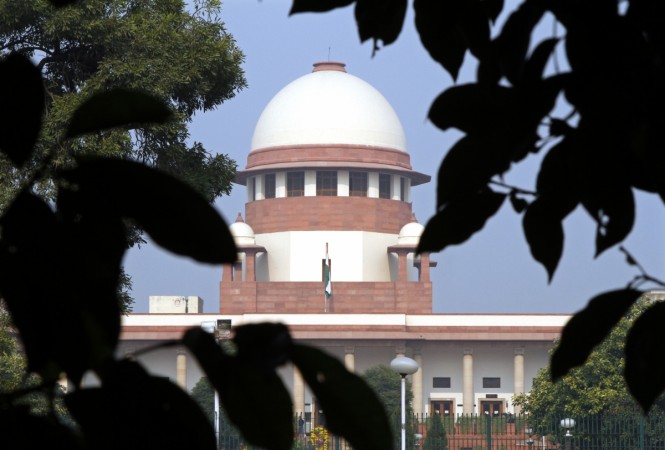 Asking the Centre to speed up the implementation of Lokpal Bill, India's apex court on Friday suggested that leader of the largest Opposition party may replace the Leader of Opposition (LoP) in the selection committee of the Lokpal panel.
Supreme Court bench headed by Chief Justice RM Lodha expressed concerns over the delay in Lokpal Act implementation as there is no LoP, which has to be one of the nine members of panel, which includes the Prime Minister.
Lok Sabha speaker Sumitra Mahajan had earlier ruled out Congress' demand for Leader of Opposition in the lower house.
Agreeing to interpret the LoP provision for appointing Lokpal committee members, SC has given four weeks for the Modi government to respond to its suggestion of replacing LoP with leader of largest Opposition party, according to Times of India report.
The court has, however, pointed out that the Opposition is an important body in the Parliamentary house as "it conveys the voice of a representative different from government in the House."
"The LoP is very important component (under Lokpal law) and needs objective consideration. The issue cannot be prolonged and the act cannot be put in cold storage," Daily News & Analysis cited the statement.
The NDA government had earlier said it would reconsider rules in the Lokpal Bill to deal with certain issues, but has not suggested considering largest Opposition party's leader to be a member of its panel.
However, Supreme Court has now intervened in the slow proceedings of Lokpal Bill implementation and has asked the Centre to respond on 9 September, reportedly the final hearing date of the case.