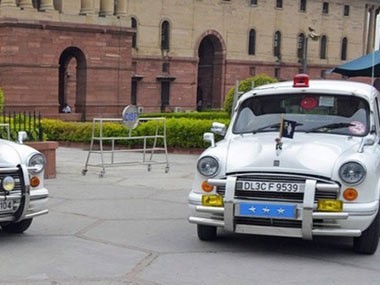 Jammu and Kashmir traffic police stood mortified when an 80-year-old man died due to delayed medical treatment in an ambulance stopped by them for using a red beacon on the roads on Tuesday.
The vehicle was held up at Seelu in Sopore area for at least 30 minutes and was asked to remove the red beacon and siren. The officials stopped the ambulance in view of the Supreme Court ruling that directed all States to strictly restrict the number of VIPs using the red beacon and only heads of the executive, the legislature and the judiciary and those holding constitutional posts were to avail the facility.
The incident took place after Abdul Rehman Dar, a heart patient, was en route to SKIMS hospital in Srinagar after suffering a heart attack.
Calling it 'bloody mindlessness' of the cops, J&K Chief Minister Omar Abdullah told PTI that he will take up the issue in the high court. "The ambulance was not stopped by police but by mobile magistrate who is a court officer. Will be formally taking up with high court," he said.
However, Dar's family have alleged that the traffic police stopped the ambulance and that 'inordinate delay had led to his death' soon after he reached the hospital.