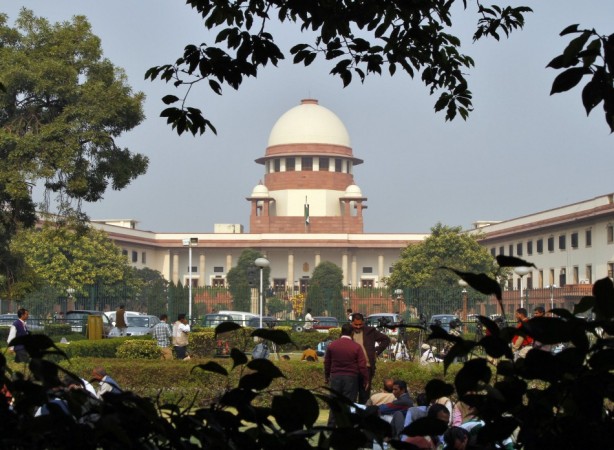 The Supreme Court agreed Tuesday to hear a plea on withdrawal of a criminal case against Gujarat Police officers who carried out an encounter that killed Ishrat Jahan. David Headley, a Lashkar-e-Taiba (LeT) operative serving sentence in a US jail, recently said that Jahan was an LeT operative.
Advocate ML Sharma filed a petition Tuesday about dropping the criminal case against Gujarat Police officers for allegedly faking an encounter, in Ahmedabad in 2004, where four people, including Jahan, were killed. The petition said that killing a terrorist was not "an offence under the Indian law" and thus the police officers should not be tried for a criminal case, reports India Today.
"The judicial proceeding and statement of David Headley, who conspired with LeT in plotting the 26/11 Mumbai attacks, stated via video conference and recorded in the special court at Mumbai that four persons, including Ishrat Jahan who were killed in June 2004 by Gujarat Police, were a part of LeT terrorist organisation belonging to Pakistan and they were assigned to kill then Chief Minister of Gujarat, Narendra Modi," the plea filed in the Supreme Court said, according to the Press Trust of India.
The Ishrat Jahan case made headlines after former Home Secretary GK Pillai said that the affidavit saying Jahan and three others who died in the encounter were LeT terrorists was modified by former Home Secretary P Chidambram.
The home ministry Monday said it would be re-examining the Ishrat Jahan files.
"We are trying to locate files relating to Ishrat Jahan case. We are yet to get all files as some of these are yet to be traced," a senior Home Ministry official told India Today. "We are looking at the files keeping in view that new facts have come to light," he said.
Chidambram defended his action saying that "it was his duty to correct the first affidavit" as it was "ambiguous", reports The News Minute.