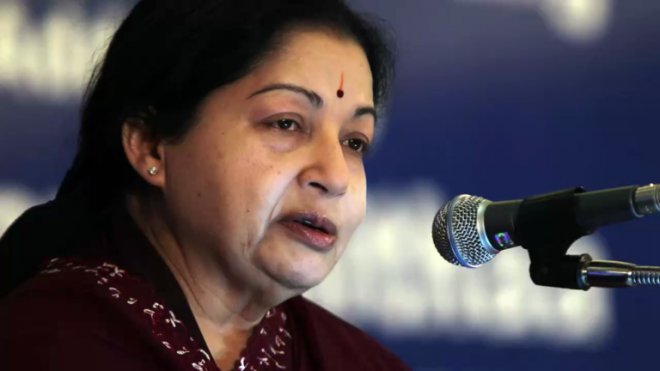 The Supreme Court of India dismissed the Karnataka government's plea to declare Jayalalithaa a convict in the Disproportionate Assets case on Wednesday.
The apex court took up a review petition filed by the Karnataka government that challenged the abatement of its appeal in the J Jayalalithaa DA case.
The Karnataka government had sought a review of the the SC verdict of the disproportionate assets case, which did not issue a verdict on Jayalalithaa. The state had said it would not be possible to recover the Rs100 crore penalty unless the late Tamil Nadu chief minister was convicted as well.
The apex court set aside Karnataka High Court's order acquitting the four accused in the case and "restored in toto" the trial court's decision in convicting Sasikala -- AIADMK chief -- and two others in the 19-year-old case.
The Karnataka government, in its review petition, said that abatement of proceedings against Jayalalithaa was an "error apparent on the face of record".
Sasikala and two others were convicted in the disproportionate assets case and the case against Jayalalithaa was put aside as she was dead. The court, however, said the fine imposed can be recovered from her.
The Supreme Court had upheld the trial court's order that said there were disproportionate assets to the tune of Rs. 53.60 crore while the Central Buruea of Investigation (CBI) said the unaccounted assets would run up to an amount of Rs 66.65 crore.
Sasikala will be in jail for 3.5 years as she had served 6 months jailtime earlier.