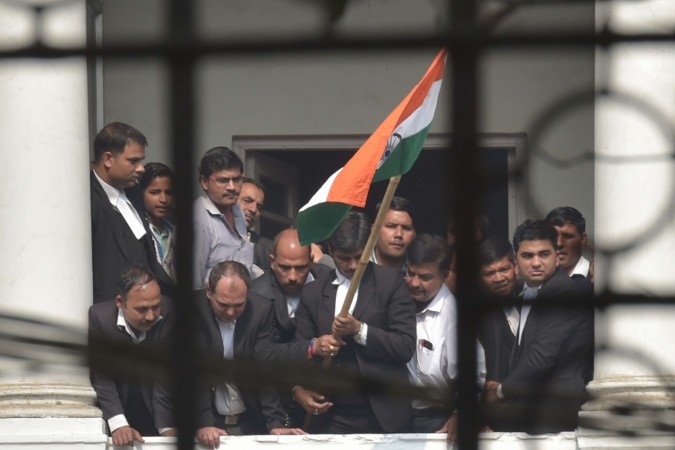 The Supreme Court Tuesday agreed to hear a plea against lawyers who were caught in a sting video bragging about beating up Jawaharlal Nehru University (JNU) student union president Kanhaiya Kumar.
On Monday evening, India Today aired a video showing Vikram Singh Chauhan and Yashpal Singh — lawyers accused for attacking students and faculty of JNU and mediapersons in the Patiala House Court — bragging about beating Kumar while he was in police custody. The video also shows the two lawyers saying the Feb. 15 attack in Patiala House Court was planned.
In the video, the lawyers are seen saying they beat Kumar for three hours and made him raise slogans praising India.
"Yes, he said 'Bharat Mata Ki Jai.' We made him say it. We bashed him for three hours. He wet his pants. We beat him up so much," Chauhan was seen saying in the sting video. The lawyers were also shown saying they are planning a bigger attack.
The Supreme Court Tuesday heard a fresh application by Prashant Bhushan on a plea seeking contempt-of-court charges on these lawyers, and agreed to hear the case provided it was filed for contempt of court.
Senior police officials refused to comment until the video was verified, reports the Times of India.
The Delhi Police had summoned Chauhan, Singh and Om Sharma. Om Sharma presented himself to the police and was arrested. He is out on bail. The other two lawyers have not appeared in front of the police yet.