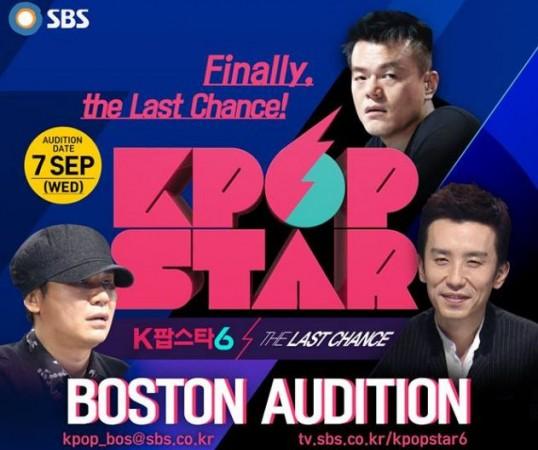 Season 6 of SBS "K-pop Star," one of the greatest audition programmes to become a K-Pop superstar, is back in the United States starting Sept. 3. People who are talented in singing, dancing, or playing instruments can audition in front of representatives from YG Entertainment, JYP Entertainment, and Antenna.
The winner of the auditions will receive 300 million Won (approximately $268,000) and the chance of a lifetime to release an album with YG Entertainment, JYP Entertainment or Antenna. Some of the most popular participants from the previous seasons of "KPop Star" include Katie Kim, represented by YG Entertainment; Bernard Park, represented by JYP Entertainment; and Sam Kim, represented by Antenna.
The auditions will be held in cities all over the United States, including New York, Los Angeles, Boston, San Francisco and Seattle. To take part in the auditions, download the application form from the SBS "K-Pop Star" website and mail it to kpop_bos@sbs.co.kr.
Check out this message from "K-Pop Star" Season 3 runner up Sam Kim:
For details regarding each audition, check out the posters below: