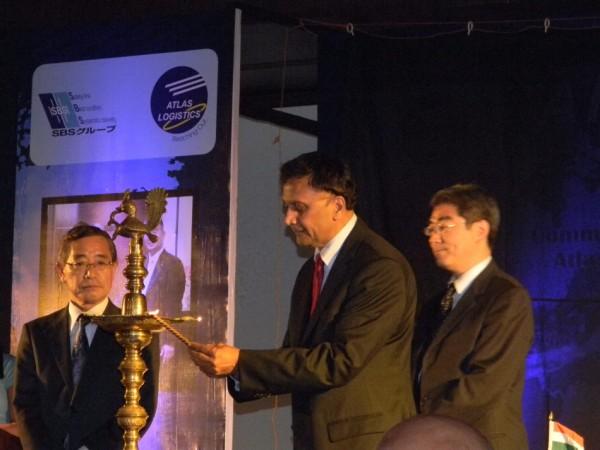 SBS Holdings, a Japan-based corporate group, has acquired 80 percent stake of Atlas Logistics, a Bangalore-based company.
The talks for the acquisition were done in October but the two companies formally announced it at an event Friday evening, coinciding the 10th anniversary of Atlas Logistics.
Speaking at the event, SBS group director Akihiko Okamoto San said on a humorous note that the two companies decided to marry as they both aim for excellence and have lots of similarities. He added that their marriage would work out well.
"The acquisition of Atlas Logistics with its strong delivery network and excellent service reputation, will expand our footprint, add depth and efficiency to our network and offer convenience for our customers who are expanding globally," said Akihiko Okamoto San.
He added that SBS Group would be in a position to contribute to the competitiveness of his customers in the field of international logistics together with Atlas Logistics, which has 26 domestic offices and 14 overseas offices.
H R Venkatesh Rao, Chairman and Managing Director of Atlas Logistics, said that SBS group would bring its valuable strategic expertise in handling a full service logistics business and other peripheral businesses.