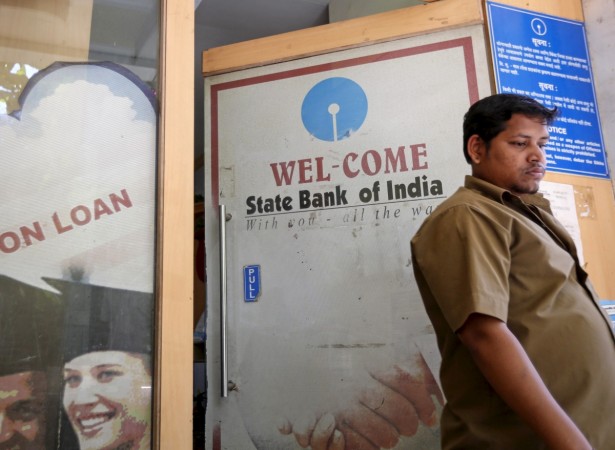 The yearly State Bank of India (SBI) Composite Index for June 2015 declined to 53.2 (Low Growth) from 56.5 (High Growth) in May 2015. The Monthly Index also declined from 53.7 (Moderate Growth) in May 2015 to 46.7 (Low Decline) in June 2015.
The declining momentum in credit growth is likely to have started impacting and this is leading to decreasing momentum in index of industrial production (IIP) growth. IIP growth. ASCB Bank Credit growth on a year on year basis has continued to decline and reached 9.8% (29 May'15), compared to last year growth of 12.3% (30 May'14).
One of the most interesting fact that is coming out from the SBI index is that, exports growth (m-o-m) and SBI yearly index (m-o-m growth) are significantly correlated.
With exports showing some month-on-month traction in May'15 (gains in price sensitive sectors like textiles, leather and pharma) IIP numbers for May'15 is likely to have kept on the positive momentum built up in Apr'15.
However, on the flip side with Jun'15 SBI Index reflecting a loss in m-o-m momentum it is likely that export growth may be weak going forward.
Corporate results continue to be disappointing. Out of total sample of 3961, 35.7% corporate are PAT negative in FY15 as compared to 30.7% in FY14. However mid-size companies having turnover between Rs.100 crore to Rs 500 crore are hardest hit from both the end (top line as well as bottom line), where the PAT de-growth is 84.8%.
Our Corporate Pricing Index for the Month of May'15 contracted to -0.41% (-0.25% in Apr'15) indicating continuation of margin pressure and accordingly we may not see the share of profit after tax (PAT) negative companies to come down at least for the next two quarters.
The Index captures two components of the manufacturing cycle namely month-on-month and year-on-year growth on a scale of 0 to 100. Index above 50 implies growth over previous respective period and less than 50 will suggest a contraction over respective period.