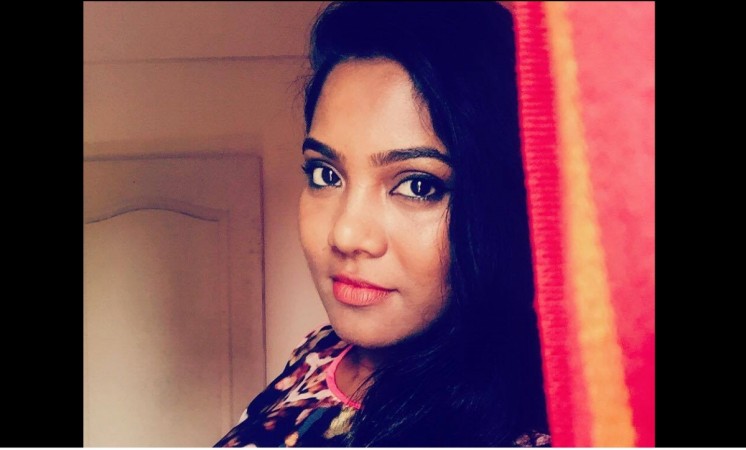 Playback singer Sayanora Philip released her first independent music video and single "Uyire", as Valentine's Day gift on Feb. 14. She has penned, composed and sung the song, which has been receiving positive response from all quarters.
The black-and-white song, shot in Kochi, begins with a break-up scene between Sayanora and Zan Hussain at a cafe and ends with them getting back together. "Uyire is a song about love lost and love regained. Its about the pain of unconfessed love, unexpressed love and that feeling you get when you are struck by cupids arrow," reads the description of the song uploaded on YouTube.
"Sometimes in life, you need to hit the right notes for the right tune. 'Uyire' took life just because of these right notes, my special people.. My heartfelt thanks to Nikhil J Menon, for convincing me to start this project; he has been with me throughout the journey, backing me with his awesome music arrangement. Thanks to Nitin Vijay and Deepu Joseph for the tremendous effort they have invested in sketching and directing the whole script n of course, nagging me into shedding some kilos," Sayanora thanked each and everyone for helping her with the release of her first single, while sharing the video on her Facebook page.
She has also thanked all her friends for constantly supporting her to make this dream possible. "My beloved hubby, Ashley and the light of my life, my daughter Zena. Thank you all for being with me through this amazing journey. I am indeed grateful to the Almighty for this wonderful life," Sayanora added.
Directed by Nitin Vijay and Deepu Joseph, the music video's cinematography is handled by Satheesh Kurup. Many celebrities, including KS Chithra, Rima Kallingal, Ranjini Haridas, Shwetha Mohan, Mrudula Murali and Shilpa Bala have appreciated Sayanora's effort in coming up with such an impressive music video.
Sayanora, who hails from Kannur in Kerala, began her career as a playback singer with the song "I Love You December" for the movie "Vettam" in 2004. She is popularly known for singing Western music and the last song for which she rendered her voice was "Mizhi Malarukal" for Manju Warrier and Rima Kallingal starrer "Rani Padmini" in 2015.
Watch the "Uyire" song and celebrities' response on Sayanora's work below:
K S Chithra
Very nice music video "Uyire" from Sayanora Philip .. Wishing you all success
Good morning all! It is with great happiness that am sharing my dear friend and the owner of one of the most powerful voices i have heard, Sayanora Philip's single! The music and lyrics have been done by herself and she has done such a tremendous job! We need more from you Saya! A great effort towards independent music! All of you please do listen and enjoy this wonderful work and support independent music by sharing with all music lovers! Thank you!

Rima Kallingal
Isn't it amazing when someone explores and wanders and widen their horizons? Congratulation love Here is Saya's Valentine gift for you all:)
Shweta Mohan
My dear friend Sayanora's beautiful new single ... "‪#‎Uyire"... do listen, share and support independent music ... Sayanora Philip
Ranjini Haridas
Happy Valentine's Day peeps !!! Check out this beautiful song by my friend and popular singer Sayanora "UYiRE" dedicated to all lovers out there.
Shilpa Bala
The lovely Sayanora's Valentine surprise in the form of a beautiful song enjoy ! Sayanora Philip
Mrudula Murali
Love is in the air! Sayanora Philip 's ‪#‎Uyire. Beautiful..!! ‪#‎single ‪#‎musicvideo ‪#‎nitin ‪#‎deepu ‪#‎cheers
Vivek Ranjit
Great song & video, Saya Ash, Nitin Vijay, Nikhil J Menon! Very well done!