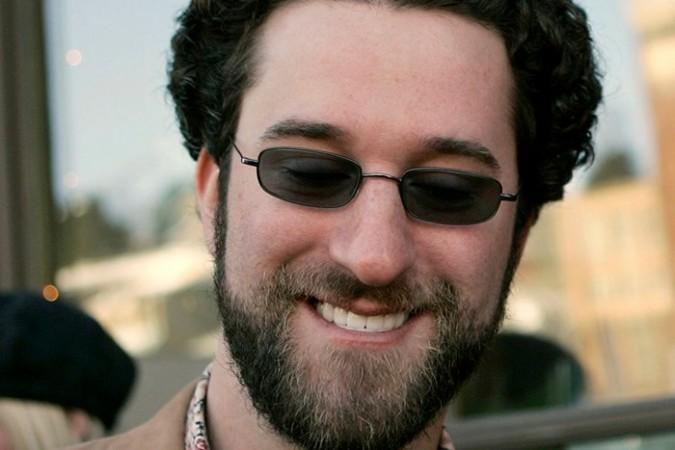 A court in Wisconsin has asked the 'Saved by the Bell' actor Dustin Diamond to stand trial for stabbing a man at a bar on Christmas.
The 37-year old actor, who played Screech in the US TV show, has been charged with felony, reckless endangerment and two misdemeanours.
The court ruled while calling for a trial against Diamond that there was strong evidence and hence, the claim made by his lawyer, Thomas Alberti, that there were no witnesses to the incidence, was overruled.
The stabbing took place in a bar in Port Washington, Wisconsin. The injured man was not grievously injured in the fight that broke out at The Grand Avenue Saloon.
A BBC report noted that Diamond's fiancée Amanda Schutz was also present in the court on Monday, when he was released from Jail after he posted a bail amount of $10,000.
The actor spent the weekend behind bars. He claimed the stabbing was in self-defence as he was just trying to protect his girlfriend, TMZ stated.
Following his arrest over the incident, a viral hoax took the Internet by storm claiming that the actor who played the awkwardly hilarious character Samuel "Screech" Powers in the popular American television sitcom "Saved By The Bell", was facing second degree murder charges after the man he stabbed, died in a Wisconsin hospital.
It later however, emerged that the entire rumour was started by an entertainment website Empire News that publishes satirical and often fake news.
The hoax report published on 30 December stated:
Former Saved By The Bell star Dustin Diamond, best known for his awkwardly hilarious character Samuel "Screech" Powers on the timeless popular hit teen television series Saved By The Bell, has been charged with second-degree murder after a man he stabbed during a barroom brawl has died at a Wisconsin hospital.

Diamond, 37, initially told police that he accidentally stabbed the man with what he said was a 'pen', although he later referred to the weapon, which was never found, as a knife. According to Diamond, while trying to defend his fiance, 27-year-old Amanda Schutz, at the Grand Avenue Saloon in Port Washington, where Diamond is a resident, he was forced to brandish the weapon.

Diamond was initially charged with second-degree recklessly endangering safety, disorderly conduct, and carrying a concealed weapon and was released on $10,000 bail before the man, only being referred to by the name of 'Casey' per request of family, passed away. Originally reported that Casey was completely fine and his wounds mostly superficial, reports say he took a turn for the worse after a wound from the fight became infected. He died on the operating room table.