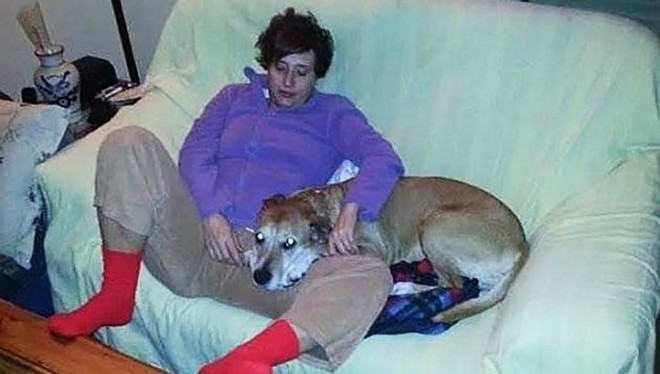 A pet dog, which belongs to Spanish nurse Teresa Romero Ramos, tested positive for Ebola in Madrid earlier last week, and will now be euthanised. The decision, however, has caused uproar in the country.
Hundreds in and outside Spain have come forward opposing the decision but recent reports indicate that the Spanish health authorities have now impounded Excalibur, a mixed breed dog.
"We cannot take the risk," stated Felipe Vilas, president of the College of Veterinarians of Madrid. Vilas, who will personally monitor euthanising the dog, said that there were very few studies available, and hence it was too risky to guarantee that dog won't spread the virus.
However, Eric Leroy, a leading expert on Ebola, has termed the decision a waste.
"Do not kill the dog, rather it should be studied from a scientific point of view," stressed Leroy, who is the director general of the International Center for Medical Research in Franceville, Gabon. Spanish health authorities should isolate the dog and study the biological parameters, he pointed out.
Ramos' husband Javier Limon Romero had raked up quite an uproar on Tuesday, after receiving a request from Madrid health officials that the dog be euthanised.
He posted the request in an appeal on the Facebook page of a Spanish animal protection organisation. From his isolation ward in the hospital, Romero said that the dog should be quarantined, not put down.
"I want to publicly denounce a man called Zarco, who I think is Head of Health for the community of Madrid and who's told me that I have to sacrifice my dog," Romero said via social media, according to the Daily Mail.
"He's asked for my consent and I've denied it, to which he responded that they would ask for a court order to enter my house and sacrifice it."
The Spanish authorities, however, were able to get a court order to seize Excalibur.
La Protectora de Animales Villa Pepa, a local activist group, shared images of the dog on Facebook.
In Spain, Twitter is abuzz with photos of dogs and cats, posing alongside the hashtag #SalvemosAExcalibur, which is Spanish for "Let's save Excalibur".
Similarly a Change.org petition, opposing the decision to euthanise Excalibur, neared 313,990 signatures on Wednesday.