If the dependent fee that Saudi Arabia started levying on expats from July 1, 2017, wasn't enough, here's some more bad news. Saudi Arabia's revised Nitaqat (Saudisation) scheme will now affect Indians working in the country in a big way, as from September 2017, not all organisations can apply for new block visas for its migrant employees.
Under the scheme, only high-grade firms can apply for the block visas. Firms are given the tag of high-grade companies based on the number of locals it hires and a few other criteria. Now on, only organisations in the "Platinum" and "High Green" categories will be able to apply for these visas.
"Others can obtain visas for expat employees only through a transfer of sponsorship. In other words, these organisations will be limited to hiring expat workers who are already in Saudi Arabia and have a work visa with another employer," said an immigration alert from EY, a global professional services entity, according to the Times of India. "A majority of Indian workers are blue collar workers," said another immigration expert.
This is especially bad news for Indians as they are mostly hired in the construction and hospitality sectors and most of these companies do not come in the "Platinum" and "High Green" categories.
"The added complexity is that workers already employed in companies falling in low categories cannot be transferred from one employer to another. It's currently unclear how employment needs of these sectors will be met in the future," the expert added.
This comes after Saudi Arabia's Ministry of Labour and Social Development's July decision, which said that jobs at confectionery shops and departmental stores must be restricted to citizens of the kingdom. Not just that, the Shoura Council had reportedly also asked the ministry to shut down smaller groceries and other supply stores and issue licenses to larger stores which can employ locals, thus increasing employment.
The new rule will create about 20,000 jobs for the citizens of Saudi Arabia. Meanwhile, this is not the first time that the Saudi government has devised ways to create more jobs for the locals. Often called "Saudisation," it has urged companies to hire more locals as opposed to getting people from other countries for work.
Saudisation is also said to have taken over various sectors such as telecom and healthcare. This might create jobs for Saudis, but comes as a shocker for lakhs of Indians working in the kingdom in an array of sectors as they will lose their jobs to locals and will be forced to return to India.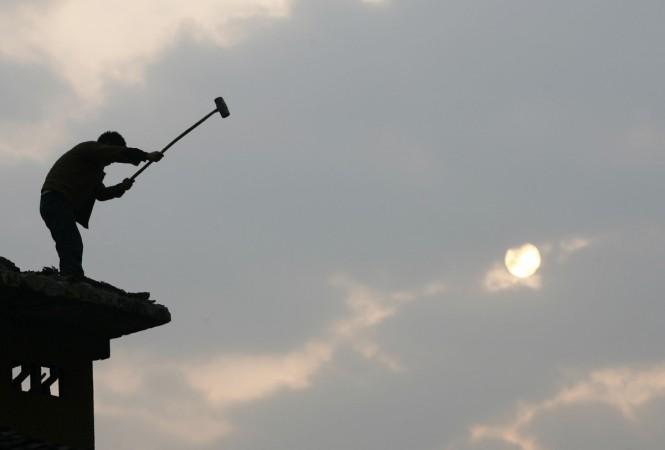 Even in 2013, hundreds of Indians had returned to the country after the introduction of the Nitaqat law. Unemployment woes had brought about a wave of anxiety among expats living in the kingdom and they chose to return to India before they were deported.
"I was unable to implement the Nitaqat law as I could not afford to hire Saudi workers," an expat who returned to India told the Diplomat at the time.