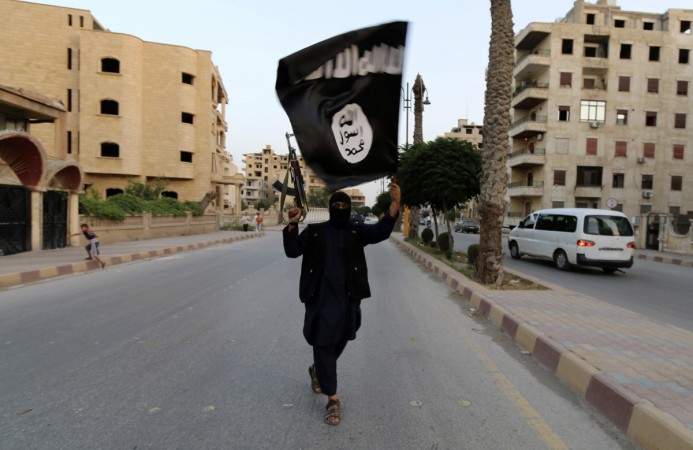 The most influential Sunni cleric in Saudi Arabia has urged his fellow Muslims to confront the "oppressive" Islamic State terrorists, saying that the activities carried out by the hardliner militants was distorting the image of Muslims.
Saudi Grand Mufti Sheikh Abdul Aziz al-Sheikh, who is the senior most religious authority in the country, added that if the notorious militant group fights Muslims, they must fight the jihadists back in order to rid people of their evil.
"This group is aggressive and oppressive. It Sheds blood," local newspaper Al-Eqtisadiah quoted him as saying.
"If they fight Muslims, then Muslims must fight them to rid people and religion of their evil and harm," he said in a quote translated by AFP. "They have been killing ever since they began their fight. Their killing is filled with mutilations and hideousness that distort (the image of) Muslims".
Reports have noted that the Grand Mufti, whose main role is to give opinions (fatwas) on legal matters and on social affairs, was responding to a request from an Iraqi for a fatwa or edict on fighting the Islamic State.
His remarks comes as the United States, having assembled nine NATO members willing to fight against the jihadist group, has vowed to "degrade and defeat" the militant group.
On 19 August, the sheikh had also described the IS group as "enemy number-one" of Islam, insisting that extremism, radicalism, and terrorism have nothing to do with the 'holy' religion.
According to reports that circulated in late August, the IS militants were planning to launch an attack against the Saudis during Eid al-Adha (the Feast of Sacrifice), which starts in October, the Press TV notes.
The IS, formerly known as ISIS (or ISIL) has already wreaked havoc in Middle East overrunning major swathe of territories north of Iraq and in Syria. The terrorists have been committing heinous crimes such as mass execution, abduction, torture and terrorism. They have lately provoked the United States by releasing two videos, where journalists James Foley and Steven Sotloff were shown being beheaded, as a response to the US military's increasing air-strikes on their bases.