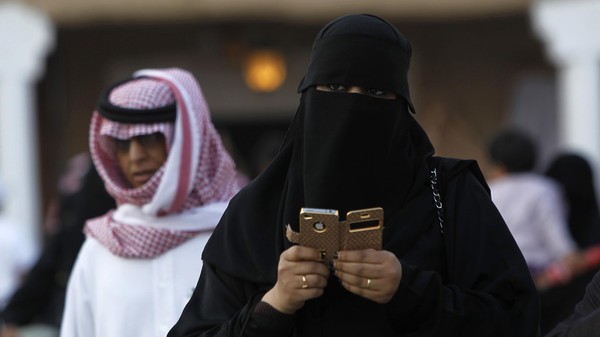 Members of the Commission for the Promotion of Virtue and Prevention of Vice (Haia) reportedly attacked a Briton and his Saudi wife outside a well-known shopping mall in Riyadh last Saturday.
Citing local newspaper Al-Hayat, the Saudi Gazette reported that British national Peter Howarth-Lees was in one of the malls with his wife, when several members of Haia objected to him using the cash counter, which was manned by a Saudi woman. They asked him why he chose that specific counter, to which he replied: "My wife is with me," the report noted.
The situation is said to have gotten out of hand when Haia members started manhandling the Briton.
The couple then fled to their car but a Haia member attacked the Briton.
A 10-second long video posted on social networking websites shows a Haia member jumping from the top of a vehicle on the Briton. In the clip, Howarth-Lees could be heard shouting: "This is my wife.How Dare you?"
In a statement to local Saudi news blog, Howarth-Lees stated that a Haia officer even kicked his wife in the stomach during the argument near his car.
The couple was later rescued from the scene by a mission vehicle sent by the British Embassy, which took them home. A guard was also posted near their house.
A Telegraph report noted that women manning cash counters in supermarkets is still quite new in Saudi. And Howarth-Lees's ordeal stems from the confusion over the rules that are intended to maintain the kingdom's policies on sex segregation.
Haia spokesman Turki Al-Shaleel on his Twitter page said that Haia President Abdullatif Al-Asheikh has ordered an investigation into the incident, which took place on Friday night.
The British national is a Muslim married to a Saudi woman and the couple have been living in Riyadh for a few years.