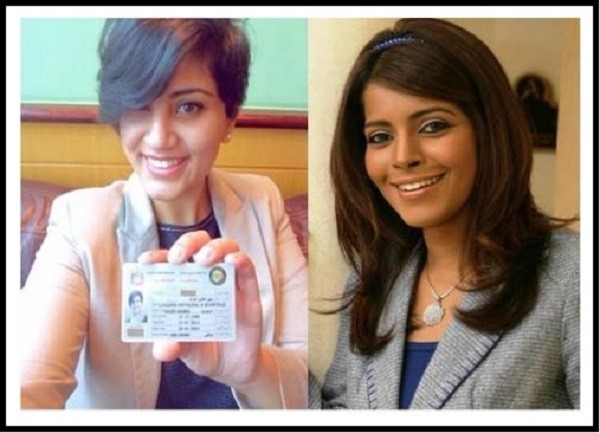 A specialised court in Saudi Arabia that deals with "terrorism' cases has been asked to try two Saudi women detained early this month for defying the driving ban on female drivers.
Loujain al-Hathloul, 25, and Maysa al-Amoudi, 33, were arrested on 1 December.
Hathloul was arrested by the Saudi police after she tried to drive into the kingdom from neighbouring United Arab Emirates (UAE). Soon Alamoudi, a Saudi journalist based in the UAE, who came all way to support Hathloul was also taken into custody by the police.
However, local activists in the country believe that the cases were being transferred - by a court in al-Ahsa, in the east of the country - over comments that the two had made on social media rather than for their driving.
Saudi activist and writer Hala al-Dosari told the BBC's Newshour that the transfer of the women's cases was being seen as "a continuation of the effort of the authorities to curb dissent".
"This is not an isolated case," she said. "This is just a way to really curb the momentum of campaigning and [the] engagement of citizens."
Saudi Arabia is the only country in the world to forbid women from driving. Though there is no formal law, as per the dictates of ultraconservative Saudi clerics, women in the country are forbidden to drive and hence the officials do not issue driving licences to women.
Over the years, women in Saudi Arabia have questioned the government over its stance on the ban as technically there is nothing illegal about women driving. But since driving licences are not issued, women are often at the risk of being arrested by the police.
Despite several protests including social media campaigns, the country is yet to ease the restrictions.
Guess which one of these daredevils will end up in terrorism court in Saudi? pic.twitter.com/V6JTr0kCAO

— Hend (@LibyaLiberty) December 26, 2014
Both Hathloul and Alamoudi have a large following on Twitter.
A New York Times report noted that this was the first time that women detained for driving have been referred to the specialised court. It further noted, citing the Human Rights Watch that of late, "Saudi authorities are ramping up their crackdown on people who peacefully criticise the government on the Internet."
It said that judges and prosecutors are using "vague provisions of a 2007 anti-cybercrime law" to charge and try Saudi citizens for peaceful messages posted online.
Similarly, an Amnesty report had observed that the country uses cyber crime laws to imprison activists. It also noted that the Specialised Criminal Court in Saudi is a "security and counter-terrorism related court whose rules and procedures remain secret and which activists claim is under the direct control of the Interior Ministry."