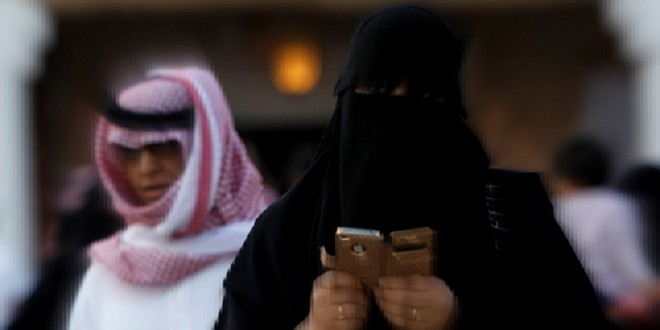 In a rare move in a country known to clamp down on female citizens' rights, a religious scholar has said that Saudi women can use the internet to look for prospective husbands.
The senior cleric said that women can express their desire to be married through newspapers and even social networking sites.
"A woman can declare in the media and on websites that she is keen on getting married as long as she does not deceive anyone and these media are trustworthy," said Shaikh Abdullah Al Mutlaq, member of the Council of Senior Scholars, according to Gulf News, which cited the Al Hayat newspaper.
The cleric's statement comes amid anger over a regressive fatwa by a Saudi cleric, who allegedly said that a wife must show her obedience to her husband by willing to be eaten by him in dire circumstances if he is starving.
The senior cleric's backing for women to log on to the internet to look for husbands is a positive news as Saudi women's use of social media and other platforms is frequently targeted.
Recently, a 32-year-old Saudi woman was sentenced to receive 70 lashes for 'insulting' a man on WhatsApp, while in another case, a man was allowed to divorce his wife after she sent him a message saying that she prays to be 'patient enough to put up' with him.
The freedom to look for a husband online, however, comes with a rider - a woman cannot use it for 'forbidden relationships'.
Some women, however, said that most men they meet online are interested in relationships and not marriage, according to Gulf News.