Bringing a huge sigh of relief to Rahaf Mohammed al-Qunun, the Saudi woman who was detained at the Bangkok airport after she fled from home and refused to go back to her "abusive" family, the Thai officials have said that she will not be deported to her home country if she doesn't want to go back.
Thai immigration officials have said that the woman has now been given temporary entry into the country and chief of immigration police Surachate Hakparn also assured that the police would "protect her as best we can."
"She is now under the sovereignty of Thailand, no one and no embassy can force her to go anywhere," IANS quoted him as saying. "We will talk to her and do whatever she requests.
"Since she escaped trouble to seek our help... we will not send anyone to their death."
Qunun hit headlines on on Sunday, January 6, after she tweeted about her detention at Bangkok's Suvarnabhumi Airport and spoke about how there was a risk to her life if she was deported to Saudi Arabia. The 18-year-old said that she had managed to flee while in Kuwait with her family. Unlike Saudi Arabia, women in Kuwait do not need a male guardian's permission to depart the nation.
She said her passport had been confiscated when she arrived at Bangkok even though she had a visa to Australia. Qunun also posted a video from the airport, in which she said that she was stopped at the airport and then tweeted an image of her passport.
Speaking to the Daily Mail, Qunun said that her family is extremely angry and would kill her. "I am scared. My brother told me that he's waiting with some Saudi men. They will take me to Saudi Arabia and my father will kill me, because he is so angry," she added.
"He will kill me. My family do this. I know them. They kept telling me they will kill me if I do something wrong - they say that since I was a child."
The Human Rights Watch then urged the Thai government to grant sanctuary to the woman, as she may be at a "serious risk" if she is deported. It also said that she needed no visa as she had not applied to enter Thailand.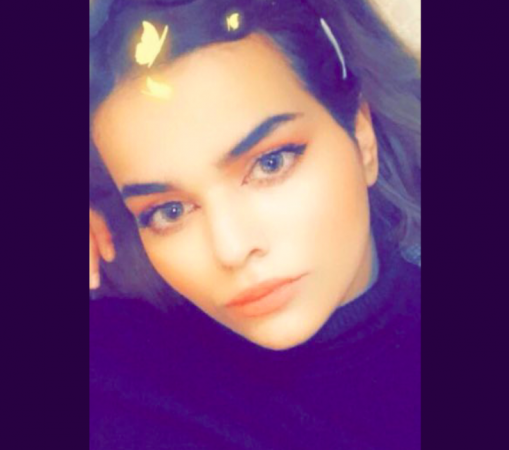 The charity has also urged the Thai government to let Qunan approach the UNHCR office in Bangkok to make a refugee claim.
The Australian government has also said that Qunun's situation was "deeply concerning" and that the Thai government must permit her to approach the UNHCR and file a formal asylum claim.
In tune, Melissa Fleming, a spokeswoman for the UNHCR, said that the organisation's Bangkok protection team was meeting Qunun.
"UNHCR has been following developments closely and immediately sought access from the Thai authorities to meet with Rahaf to assess her need for international protection," the Guardian quoted her as saying.
"UNHCR consistently advocates that refugees and asylum seekers – having been confirmed or claimed to be in need of international protection – cannot be returned to their country of origin according to the principle of non-refoulement."
Qunun later tweeted that she was safe and has got back her passport.
Hey I'm Rahaf. My father just arrived as I heard witch worried and scared me a lot and I want to go to another country that I seek asylum in
But at least I feel save now under UNHCR protection with the agreement of Thailand authorities. And I finally got my passport back??❤️ pic.twitter.com/pQER7HDVi7

— Rahaf Mohammed رهف محمد القنون (@rahaf84427714) January 7, 2019