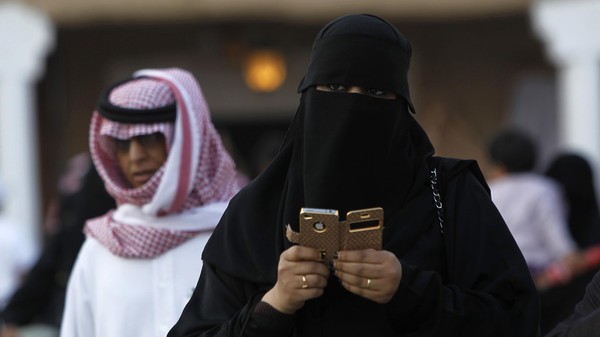 In a rare gesture, the Saudi authorities have transferred four officers from the country's religious police for manhandling a British man and his wife.
Earlier last Friday, four officers of the religious police, known as Commission for the Promotion of Virtue and Prevention of Vice (Haia), had attacked a British national and his Saudi wife after he used a cash counter manned by a woman.
Four Haia staff, including the head of the team, have been transferred and put on administrative duty, The Saudi Gazette reported. Haia has also offered an apology for the incident.
Peter Howarth-Lees and his Saudi wife Abeer were also attacked by the Haia men in Hiteen Plaza's parking lot.
A special committee, investigating the incident, found that the incident found that the Haia members had over-used their powers.
The investigation panel also reportedly found that the Haia members had lied while giving their testimony.
يبدو ان البريطاني المعتدى عليه هو Peter Howarth-Lees #دواعش_بريدة_يعتدون_على_سائحة #دواعش_الهيئة_يعتدون_على_بريطاني pic.twitter.com/QtSXt6pBjw

— Wael ... (@_waelal) August 31, 2014
Following the attack last Friday, Howarth-Lees in a statement to local Saudi news blog, stated that a Haia officer even kicked his wife in the stomach during the argument near his car.
The Saudi religious police, who are known for their high-handed refused to even let the couple leave the mall. Later the husband and wife were rescued from the scene by a mission vehicle sent by the British Embassy, which took them home. A guard was also posted near their house.
A Telegraph report noted that Howarth-Lees's ordeal stems from the confusion over the rules that are intended to maintain the Saudi government policies on sex segregation as women-manned cash counters in supermarkets is still quite new in the country.
The Briton is reportedly a Muslim convert married to a Saudi national and the couple have been living in Riyadh for last several years.
The incident drew international criticism after a video of the Haia members attacking the British national went viral on YouTube.