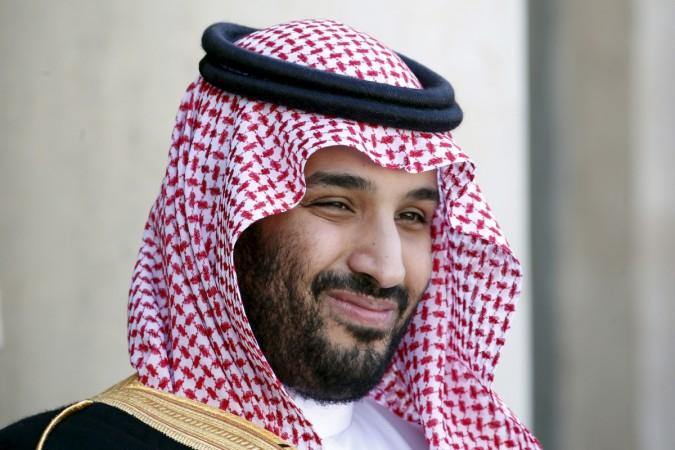 UPDATE 17:42 IST
The Saudi Cabinet has approved 'Vision 2030': a plan to set out the Kingdom's reforms for the next 15 years, Associated Press reported.
The much-awaited announcement of the approval of the vision plan from the King came in a short televised programme on Monday, in which he asked for the Saudi nationals to collectively work to ensure its success.
Spelling out a few details on Saudi-owned broadcaster Al-Arabiya in a pre-recorded interview aired after the King's announcement, the deputy prince Mohammed bin Salman said a partial initial public offering of the government-owned oil company Saudi Aramco is part of the reform plan. He expected that this stock offering would turn around his country's long reliance on oil to become an investment driven destination in future.
"The vision is a road map of our development and economic goals. A part of that is related to Aramco and this is a very small aspect," Mohammed bin Salman said in the interview, as reported by Al Arabiya English.
Al Arabiya interview with Deputy Crown Prince ends. Full details of #SaudiVision2030: https://t.co/VFfNkz0wjZ pic.twitter.com/HrV2i3f7SA

— Al Arabiya English (@AlArabiya_Eng) April 25, 2016
ORIGINAL STORY:
Saudi Arabia is expected to get an official push away from its oil dependency when a government plan, called "Saudi Vision 2030," is launched on Monday. Deputy Crown Prince Mohammed bin Salman is expected to announce the plan, which, according to local media, will give a boost to the country's non-oil private sector.
The new Saudi vision is also expected to bring in spending cuts and rise in taxes under the National Transformation Plan, according to Al Arabiya. The rulers have also promised to bring efficiency in governance under the new plan.
"Everybody will sense improvement in every single aspect of government work, in education and healthcare services," Prince Mansour Al-Saud was quoted as saying by Arab News.
The announcement will be updated on the official Twitter account for the "Saudi Vision 2030." The details of the National Transformation Plan will reportedly be released in the weeks following the announcement.
According to Bloomberg, this will be the "biggest economic shake-up" since the kingdom was founded in 1932. The new plan will work to transform Saudi Aramco, the state-owned oil company, into an energy and industrial conglomerate, according to Bloomberg. The Saudi prince is also reportedly planning to put 5 percent of Aramco's shares in an initial public offering as early as 2017.
Diving oil prices have forced the Saudi government to restrategise after its budget deficit comprised nearly 15 percent of the country's economic output last year.
Saudi Arabia had last month, following fears of unemployment among Saudi youth due to spending cuts in the kingdom, launched a nationwide programme for the "Saudization" of the private sector.