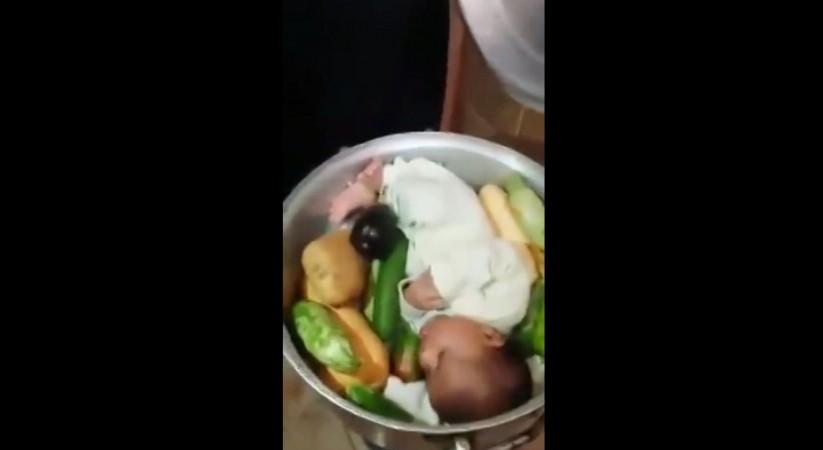 Ripples of shock waves have rattled the Internet forum after a shocking video has surfaced where a man speaking in Saudi dialect, is seen tossing a newborn baby in a cooking pot full of vegetables – an incident that instantaneously sparked outrage.
In the 33-second video, a man is seen in front of a pot talking ceaselessly and lifting its lid to unveil a baby inside – possibly few months old – placed with vegetables. Also the pot was placed over what seems to be a gas cylinder or a cooking stove.
The man says in a menacing tone: "That's what we are having for dinner today. This (is) what we will eat today," the Emirates 24/7 notes.
It appears like the man is describing the 'dish' to his family members, and towards the end of the video, a female voice is also heard saying: "Wait...Just a minute."
Local newspapers who reported the incident have not clarified where exactly the gruesome footage was filmed, and it is also not clear if it was meant to be a cruel joke.
"Crazy brainless people, how dare you make a joke like that, it's not funny..." one viewer complained.
"May Allah guide this man or give him what he deserves amen. This is a very sick individual. I ask Allah to protect that baby amen," a Muslim commented below the video.
"What a sick joke...may Allah punish you for attempting such thoughts...People can stoop so low just for publicity?" another individual asked.