Oil futures jumped on the news of Saudi Arabia's King Abdullah's death early on Friday. The kingdom, now under crown prince Salman bin Abdulaziz, is the biggest producer of crude oil in the OPEC cartel. Oil rose as much as 3.1% in New York after Abdullah's death.
A Hong Kong-based analyst at Sanford C. Bernstein & Co, Neil Beveridge, said that the passing away of the king increases the uncertainty and volatility in the near term, adding that he does not expect the nation to change its oil policy, even as it faces significant challenges.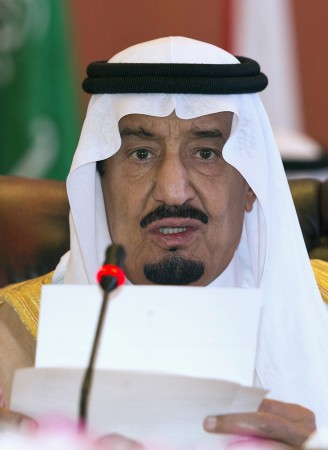 Brent for March settlement went up by as much as $1.28 to $49.80 a barrel on the London-based ICE Futures Europe exchange.
On 6 January, Salman, as the crown prince, read a speech on behalf of the ailing King Abdullah and confirmed the continuity of Saudi oil policy in the face of market "tensions" caused by slowdown in the global economy.
Analysts want to know if Salman would retain oil minister Ali al-Naimi, who has been the key policy-maker since 1995. Al-Naimi had indicated his preference to devote more time to his role as the chairman of a science and technology university.
Senior market analyst Phil Flynn said that there is a possibility that Al-Naimi could be replaced, although the biggest concern presently is the uncertainty, given the market has excess oil. He wondered if the king's death could increase instability, as King Abdullah had responded with force in previous circumstances, and in case of an increased pressure from Sunni-militant groups.