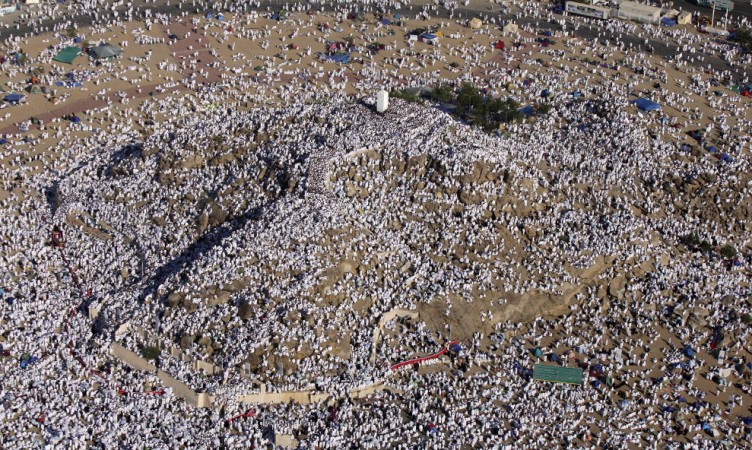 A report that appeared on a leading daily in UK has racked up quite an uproar in the Middle East, especially among the Shia Muslims.
The report revealed that the Saudi government was in the process of sanctioning a proposal by a Saudi scholar to remove the tomb of the Prophet Muhammad in Medina. And the remains were now be buried in an unmarked grave.
The article published by The Independent claimed that the 61-page proposal lays out a detailed plan for removal of the remains of the Prophet from the Green Dome, which is considered to be the second-most holiest site in Islam after the Kabbah.
The report that has sparked outrage among the Muslims stated that as per the plans in the documents, the Saudi government wants to demolish the chambers around Muhammad's grave. The remains of the revered prophet will then be moved to the nearby al-Baqi cemetery, where they would be anonymously buried without a headstone, the report noted.
The article, however, noted that the government has not made any final decision on the matter.
On social media, while many were ready to believe the Saudi government, there was also an equal number of those who rubbished the claims.
Lee Richardson @liberalrich noted: The planned Saudi destruction of the prophet Muhammad's tomb, if enacted, is a tragedy for history, religious pluralism and tolerance.
Similarly journalist Mehdi Hasan @mehdirhasan stated: Have the Saudis now gone complete and utter bonkers? I mean, really??
There were also a few who raised doubts on the claims of The Independent's main source for the story, Dr Irfan al-Alawi of the Islamic Heritage Research Foundation. Al Alawi is mostly seen as a biased critic of the Saudi government.
A Twitter user Amad @amadshk pointed out: @AlexJayMac all of the claims are by one man who has a history of going after Saudi "Wahhabism" If anything, inde should've checked further.
And there are also those who believe that the claims could be exaggerated as it is something that the Saudi government had not done in its 100 years of rule in the country.
Tarek Masoud @masoudtarek stated: "DrF_Ali @mehdirhasan I've lived there, too. I don't think they'd destroy the Prophet's tomb. They didn't do it when they captured Mecca."