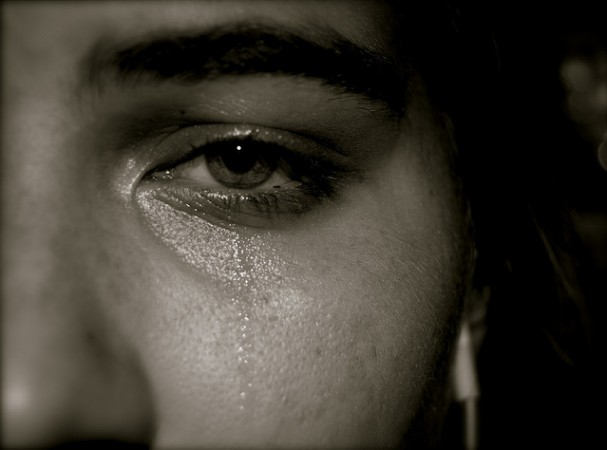 A Saudi Arabia man has been arrested for scalding his eight-year-old son's head with chemical bleach, after the boy refused to steal.
Ali lives with his Yemeni mother, who is divorced from his father. The boy and his younger brother were visiting their father in Al-Sabya governorate on Thursday evening, when the incident took place.
The boy told the police that the father, who was under the influence of alcohol, had asked the boys to steal but Ali declined, infuriating the father.
"My father was inebriated. He asked me and my brother to steal. When I told him my mother taught us it is impermissible in Islam to steal, he blindfolded me, taped my mouth and took off my clothes. He made me stand under the shower while he beat me with a broom on the head. He kept saying, 'Let Allah save you from me now if He says stealing is impermissible'," Ali told the officers, reported Saudi Gazette.
The father then brought a pair of scissors and cut off his son's hair. The drunk man even inflicted injuries on his son's head using a dagger. He then poured two types of chemical bleach on the boy's head.
"When he did that, I lost consciousness and fell to the floor of the bathroom," Ali said.
The father then asked his other sons to take Ali to his mother, who rushed him to a hospital, and informed the police.
Speaking to Arabic news portal Sabq, the mother revealed that she had seven children with her divorced husband.
"He kept forcing my children to steal and beg and tortured anyone who didn't. My sons are not registered under their father's ID," the mother pointed out.
What a brute! Saudi Father arrested 4 scalding son! he told his father it was wrong to steal! http://t.co/kZWJSyy80H pic.twitter.com/LdyKbWZR5M

— Newsitis (@Newsitis) September 14, 2014
The photos of the young boy with the scalding on his head have now gone viral and have created quite an outrage on social media.
The Saudi Human Rights officers have now taken up an investigation on the case.