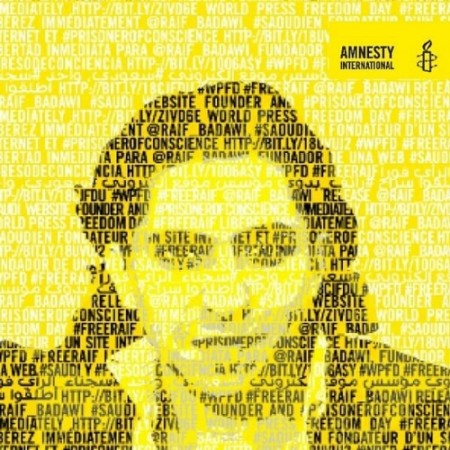 Saudi authorities reportedly postponed the flogging of a liberal activist and blogger, Raif Badawi, sentenced to receive 50 lashes every Friday till he completes the entire sentence of 1,000 lashes.
The Amnesty International announced that the Saudi government has decided to postpone the flogging for this Friday on medical grounds.
Badawi, was to slated to receive the second of 20 batches of 50 lashings each after Friday prayers.
In a statement, Amnesty stated that on Friday Raif Badawi was taken out of his prison cell for a medical check-up before his sentence was due to be carried out. The doctor, however, concluded that his wounds had not yet healed properly and that he would not be able to withstand another round of lashes at this time.
Said Boumedouha, Amnesty International's deputy director for the Middle East and North Africa Programme noted that this postponement on health grounds 'exposes the utter brutality of the punishment'.
"The notion that Raif Badawi must be allowed to heal so that he can suffer this cruel punishment again and again is macabre and outrageous. Flogging should not be carried out under any circumstances," Boumedouha said.
It is unclear as of now whether the flogging would resume or would Saudi authorities go lenient on the blogger.
Raif Badawi, who set up the website "Free Saudi Liberals" , was arrested in June 2012 and charged with offences ranging from cyber crime to disobeying his father and apostasy, or abandoning his faith. On his website, he had published articles that were found to be critical of senior Saudi religious figures and others from Muslim history.
The Saudi government has come under intense pressure to stop the punishment as even its allies UK and US have opposed the flogging. Recently the United Nations commissioner for human rights noted that sentence was "cruel and inhumane".