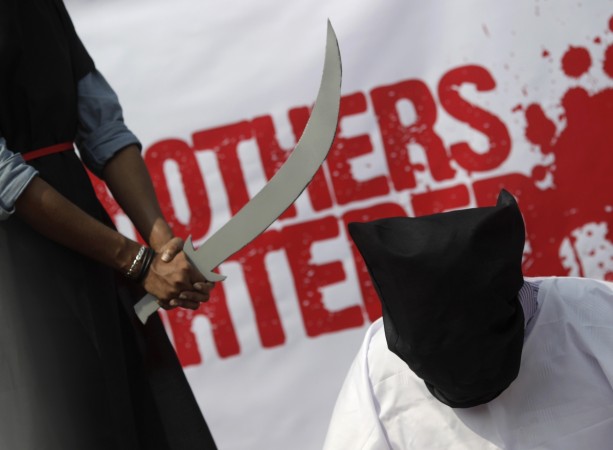 An Indian national, who worked as a goat herder, was beheaded by Saudi authorities for killing his employer -- an Arab sheikh.
The Saudi interior ministry announced that Sajada Ansari, who hailed from India, was punished for beating his master to death with a hammer after stealing money from him while he slept, PTI reported.
The Saudi authorities, however, did not reveal much on the background of the Indian man.
There is also no information yet on which Indian city he hailed from. He was executed on Wednesday along with another man, Mater al-Rowaeeli, convicted for shooting his wife and two children.
Both the men were beheaded by sword in the Arabian Kingdom's north. Saudi Arabia earlier this month drew severe criticism after it beheaded an Indonesian maid suspected to have been 'mentally ill'.
Amnesty International called the execution of the Indonesian woman with suspected mental illness "just the latest in the recent macabre spike in Saudi Arabia's state-sponsored killings".
The number of beheadings in Saudi Arabia this year has now touched 65, which according to AFP, is a major surge considering there were 90 executions in total in 2014.
Saudi Arabia follows the strictest form of Sharia law and crimes such as murder, rape, drug trafficking, apostasy and armed robbery are all punishable by death.
Amnesty in 2014 ranked Saudi Arabia among the top five executioners in the world and compared the "gruesome execution method" of the country "with beheadings carried out by the so-called Islamic State (Isis) armed group in Syria and Iraq".
Unperturbed, the Saudi Arabian authorities have always fiercely proclaimed that the executions they authorise are acts of justice, where everyone is judged equally by the Shariah law, and only after the "strictest fair trial", are the guilty executed.