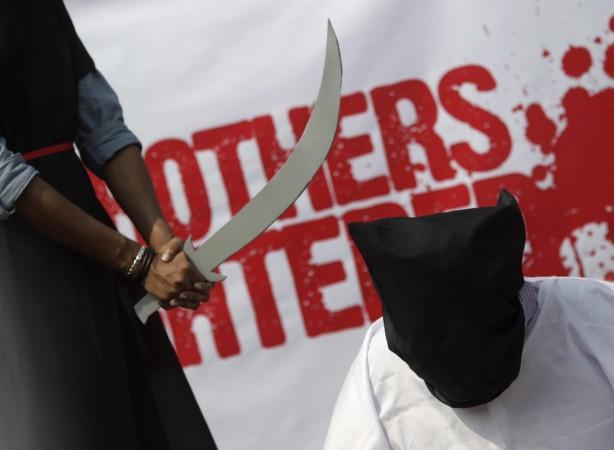 Saudi Arabia has reportedly beheaded five foreigners and hung their corpses from helicopter to set an example.
According to a report published in 'The Committee for the Defence of Human Rights in the Arabian Peninsula' on Wednesday, the men were found guilty of murdering an Indian guard and stealing his money. After their beheading, which took place in Jeddah, Saudi officials hung the bodies from a helicopter so as to deter others from committing such crimes.
The five executed convicts have been identified as Yemen nationals Khaled Fetini and Ibrahim Nasser, Hassan Omar from Chad, Eritrean national Salem Idriss, and Sudanese man Abdel Wahhab Abdel Maeen.
Amnesty International, which has time and again raised concern about the "macabre spike" in the number of executions in 2015, had last year ranked Saudi Arabia on the top in the list of countries with highest executions.
In 2014, as many as 87 beheadings were carried out in KSA. But this year, 79 people have already been beheaded.
In Saudi Arabia, drug trafficking, rape, murder, apostasy, and armed robbery are all crimes punishable by death.
Apart from international community criticising the brutal Saudi executions, several Muslim clerics have also slammed Riyadh for beheading convicts without allowing them to defend themselves.