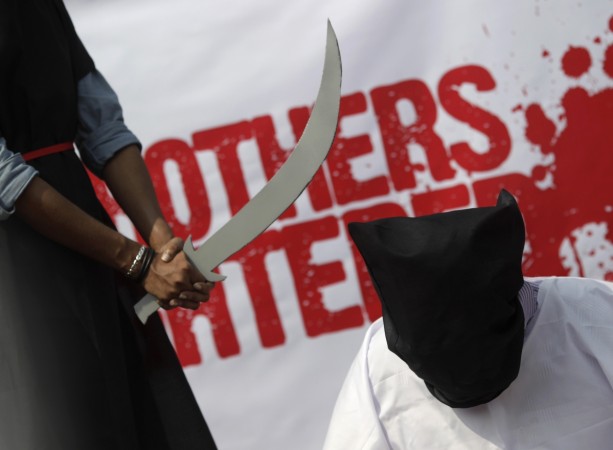 Saudi Arabia has posted on its civil services portal new job openings for executioners to behead or amputate convicts.
With an increasing number of executions being carried out in the kingdom - 85 in the five months of this year already - Saudi Arabia is now looking for eight new executioners to take up the jobs of carrying out the death sentences.
The job, classified as "religious functionaries", also involves amputating limbs of lesser convicts, who are not given the death sentence.
Applicants need not have special qualifications to bag the job, but have to settle for the lowest pay on the civil services' scale, the application form uploaded on the Ministry of Civil Service website states.
Saudi Arabia is infamous for its public executions, wherein executioners behead people at public squares for crimes such as murder and drug offences.
A man beheaded on Sunday for drug offences became the 85th person to be executed this year, compared to 88 in the whole of 2014, according to the Human Rights Watch.
The increase in beheadings this year may be due to the judiciary clearing out backlog cases, according to Reuters.