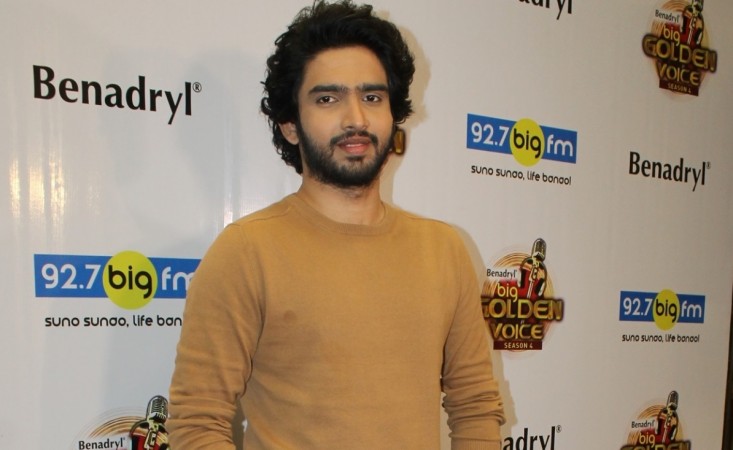 Music composer Amaal Mallik has delivered some soulful Bollywood songs in recent times. His latest ones are "Sau Aasman" from upcoming film "Baar Baar Dekho" and "Kaun Tujhe" from "M.S.Dhoni-The Untold Story," both of which have turned out to be hit numbers.
Amaal, in an exclusive chat with International Business Times India, expressed his views on the challenges music composers face while making a song. He also spoke at length about music composing being a tedious and ungrateful job compared to singing, although both are challenging tasks.
"I think making a song is tougher because today very true singers are there but there are many methods like auto tune where non-singers are made singers. So I think, singing is just a form of expression of what the composer has made. If I take my case, I have to sit in a position and chose the right lyrics for the song that is the first step to approving great lyrics for your tune," he said.
"Secondly, finding the right beats and the right music to support that and third to find the hero of your song, which is the singer; someone who will suit your song and may be the hero on-screen. But a singer, sings your song, that song might become a hit and the singer becomes successful."
Citing an example of Mithoon, who composed "Tum Hi Ho," and singer Arijit Singh, Amaal lamented that the country has made singers superstars but forgets to acknowledge the real creators. The "Main Rahoon Ya Na Rahoon" composer further added that the money that the music directors make from one song is significantly lesser than the revenue the song generates and the money the singers and actors make from the same track.
These factors have eventually resulted in music composers turning into singers these days. Citing another example of inequality between composers and singers, Amaal said that although he has got a few opportunities to do some shows, his brother Armaan Malik, who has sung his compositions like "Bol Do Na Zara," "Main Rahoon Ya Na Rahoon" and "Sab Tera," performs in much more number of shows than him.
"Today, when I make songs like 'Bol Do Na Zara' or 'Main Rahoon Ya Na Rahoon' and 'Sab Tera' all those three songs are sung by Armaan and he is doing 20,000 shows whereas I will do 20 shows. It's not a comparison but it's the fact. That's the main reason why music composers are singing these days. So, it's a very sad state of our industry but the only way out is may be either hike your price and demand your fees otherwise start singing your own songs," he noted.
The music composer, who recently judged the on-air singing talent hunt show "BIG Golden Voice 4," also expressed his disappointment on radio jockeys (RJs) over not naming the music composer and lyricist while playing a song. He said that by naming only the singer, they were forgetting the parents of the song.