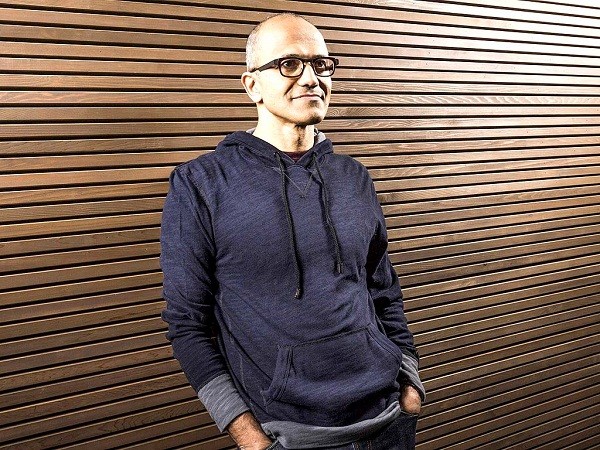 Hours after Satya Nadella was named the new CEO of Micosoft, replacing Steve Ballmer, the 46-year-old has pledged to provide stronger and more innovative measures for growth, and urged his subordinates to rigorously work towards a technological evolution.
In an e-mail sent to his employees on his first day as CEO, Nadella called for a technological development to help the company 'head for greater places'.
"While we have seen great success, we are hungry to do more. Our industry does not respect tradition - it only respects innovation," the new Microsoft CEO said. "This is a critical time for the industry and for Microsoft. Make no mistake, we are headed for greater places - as technology evolves and we evolve with and ahead of it. Our job is to ensure that Microsoft thrives in a mobile and could-first world."
Though the e-mail was meant to introduce himself to his colleagues and to streamline his goals and ambitions for the future, Nadella has given ample hints on changes to come at Microsoft from now on.
He has made it clear that among the major issues to deal with will be mobile segment, shifts to the cloud in the enterprise space, and how to move Microsoft more quickly to better compete with more rivals such as Google.
Here is a quick look at top three changes to expect:
1. Mobile
Nadella is clear that the only way to move ahead in a rapidly developing technological world is to focus on the need of the time. He has hinted that it is now time for Microsoft to move ahead from PC manufacturing and focus on a broader range of devices.
"In our early history, our mission was about the PC on every desk and home, a goal we have mostly achieved in the developed world. Today we're focused on a broader range of devices. While the deal is not yet complete, we will welcome to our family Nokia devices and services and the new mobile capabilities they bring ," he said.
2. Cloud Storage
Nadella has also noted the importance of changes that the world of technology will bring forth in the next decade, in order to empower people to "do amazing things". Predicting that over the years, the world of computing will be more "ubiquitous" and that "intelligence will be ambient", he said that it is important to recognize innovative paths, such as the networked enterprise storage.
"The coevolution of software and new hardware form factors will intermediate and digitize - many of the things we do and experience in business, life and our world," he said. "This will be made possible by an ever-growing network of connected devices, incredible computing capacity from the cloud, insights from big data, and intelligence from machine learning".
3. Search Engine/Bing
Ever since Microsoft launched web search engine Bing, it has gone through major revamps in order to compete with Google, which has almost always occupied the number one spot among websites.
In 2011, Microsoft stated that it was working on a new back-end search infrastructure with the goal of delivering faster and relevant searches. In May 2012, the search engine incorporated "Sidebar" that searches users' social networks for relevant search query. In September 2013, a new-look Bing was released in order to tie-in with Microsoft's "Metro" design language.
And after all trials and tribulations, the search engine currently stands at only 23th rank among all websites, according to Alexa.
It is clear that greater innovations will be sought to revamp the site and give more competition to Google.
"As we look forward, we must zero in on what Microsoft can uniquely contribute to the world. The opportunity ahead will require us to reimagine a lot of what we have done in the past for a mobile and cloud-first world, and do new things," Nadella said.