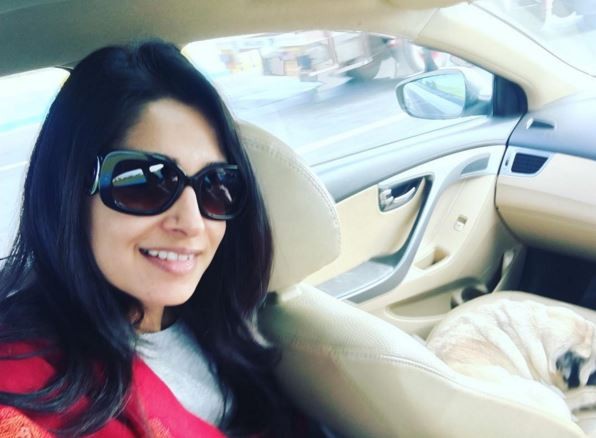 The makers of Colors' popular show "Sasural Simar Ka" never cease to throw in supernatural tracks to keep the ratings high. After spirits, naagin and witches, the show recently ripped off the widely popular fantasy series "Game of Thrones" (GoT) Season 6 teaser as well.
And now, the scriptwriters have gone to another level by turning the lead actress of the show, Simar (played by Dipika Kakar), into a fly. A recent teaser of the show has Simar entering a dense jungle in search of a pearl and mistakenly disturbing a saint's meditation. The furious ascetic is seen punishing her by turning her into a fly.
While it's surprising that millions of viewers love to watch daily soaps with supernatural themes, Dipika told the Times of India there are several factors why such tracks connect with the audience.
"Drama is at a high level in these shows, which attracts people. Things like supernatural elements always tend to get viewers more inclined towards the show, as they break the monotony of a regular household drama and add some much needed spice to the ongoing track. Elements like these are not usually focused upon, so when they are added in a show they somehow instantly click with the audiences," she said.
Meanwhile, Twitterati can't stop talking about Simar's new avatar, thereby making "Sasural Simar Ka" trend on Twitter on Monday. Here are some of the hilarious Twitter reactions.
Simar of Sasural Simar Ka has turned into a fly. She'll be the first makkhi to wear makeup and a chiffon saree to sit on food and excreta.

— ubercoolosis. (@ubercoolosis) May 17, 2016
I live for the day when Firangs will hate each other for revealing spoilers for Sasural Simar ka.

— Adi (@reviewero) May 16, 2016
Hanging out with Simar of the Sasural Simar Ka fame ... pic.twitter.com/LUHilpqYJw — Sand-d Singh (@Sand_In_Deed) May 16, 2016
Sasural Simar Ka is the reason why aliens never contact us.

— Micro-ambitious (@pal36) May 16, 2016
The best thing about Simar from Sasural Simar Ka turning into housefly is that a housefly normally lives for only a month Fingers crossed — TheFrustratedIndian (@FrustIndian) May 16, 2016
When you scrape the bottom of the barrel for ideas to further the plot.
Sasural Simar Ka. You've set a new standard. pic.twitter.com/0Exz4yz219

— Rameez (@Sychlops) May 14, 2016