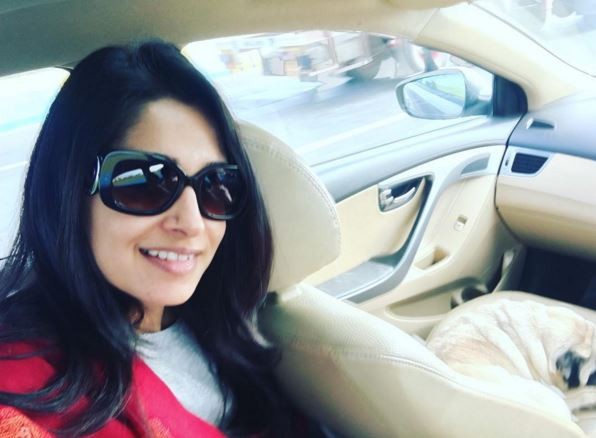 Dipika Kakar, who plays the lead role of Simar in "Sasural Simar Ka" is distressed these days because of a particular fan. According to reports, a fan of Dipika recently came on the sets to meet her and although the actress assumed it to be a usual fan interaction, he later started harassing her by sending her text messages and calling her frequently.
Elaborating on the matter, Dipika told India Forums that although she has already warned the fan and blocked his number, the boy continues to message her from other numbers. "A media person had brought that boy to our set without my permission, which I was quite annoyed about! Though he had brought 3-4 gifts for me, I just accepted one as a token of respect from him, but the problem arose once he left the set and began messaging me! I sent him a thank you reply once but post he started messaging even more so I then got his number blocked, after which he started doing the same from other numbers which was quite frustrating!!" Dipika said.
The actress then confronted the media person who brought the boy along with him on the sets. But the person instead of helping, told her to file an FIR. The actress, however, doesn't want to file an FIR as she has no time for it.
"I haven't done that (FIR) as I honestly don't have the time and all of this was totally uncalled for! I would like to say that I am still quite annoyed about this incident and would really request media people to avoid bringing in people we don't know without our permission, and just please avoid such matters in the future," she added.
Meanwhile, Avika Gor, who played the role of Roli on the show, recently shot her last episode with the entire team, including Dipika. A picture from Avika's last day of shoot was also shared on social media by Manish Raisinghan, who plays the role of Siddhant.
It had been reported that Avika, who rose to fame with "Balika Vadhu," decided to quit the show as she wanted to take a break from her hectic 10-year acting career and is willing to explore other opportunities.