Former AIADMK chief VK Sasikala is getting special treatment at the Bengaluru central prison, Parappana Agrahara, which includes an exclusive kitchen for all her meals, the deputy inspector general (DIG) of prisons, D Roopa, said in a report on Wednesday.
The Bengaluru prison has been in the centre of controversy involving Sasikala, who is serving a prison term after being convicted in a disproportionate assets case. She is reportedly allowed to visit several visitors, which is violation of rules.
The latest reports state that the AIADMK head paid a total sum of Rs 2 crore to get her exclusive priviliges in the prison.
Roopa also alleged that the senior staffers in the prison were permitting a lot of other illegal activities, and that even her head was aware of the violations of the rules but has not done much to rectify the situation.
The DIG prisons, in a letter to director general and inspector general (DG&IG) of police RK Dutta and DG (prisons) Sathyanarayana Rao, said that while Sasikala has managed to get VIP treatment in the prison, another prominent prisoner in the jail, Abdul Karim Telgi, convicted in the stamp paper scam, is being provided undertrials as aides.
"These violations of prison rules have come to your notice, and there are talks of Rs 2 crore having been given as bribe for the same. I request you to act immediately and punish people breaking the rules," Roopa's letter read.
The letter also points out that out of the 24 prisoners who were made to undergo a drug test recently, at least 18 tested positive. The letter has mentioned their names and the type of drugs found in their systems. According to Roopa's letter, most of them were found to have consumed cannabis (ganja), and a drug named benzodiazepine was found in four of them.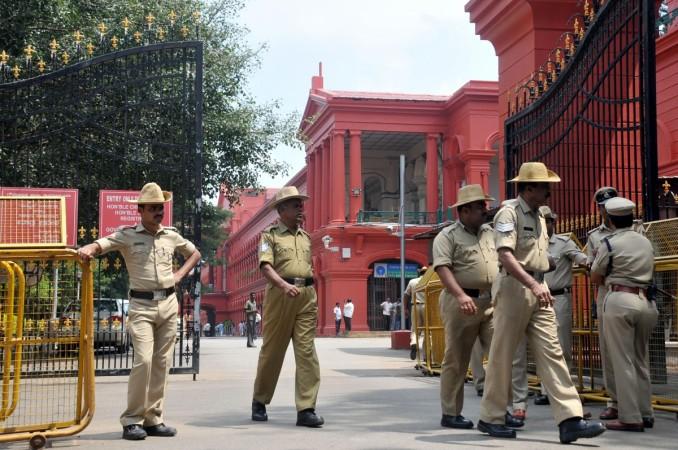 Roopa's letter also reveals that there are many instances where senior prison officials have refrained from taking any action against the illegal ongoings in the jail. It also mentioned specific instances where an inmate attacked a doctor working at the prison hospital and another prisoner attempted to manhandle a nurse, according to Times of India.
The DG prisons, Sathyanarayana Rao, has, however, said that there is no VIP treatment given to prisoners.
"There is no VIP treatment being given to any prisoner. If the DIG finds anything, she must first bring it to my notice and not go to media. I am yet to receive any such letter," Rao told TOI.