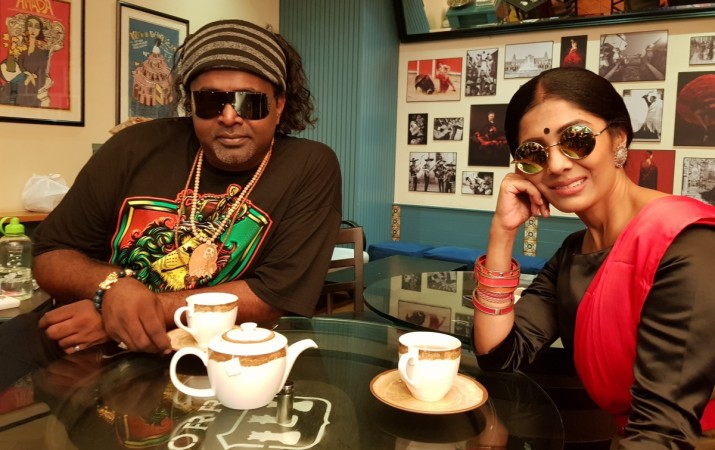 Malaysian-Tamil artist Sasi the Don's latest collaboration is probably closest to his heart. His latest album Timeless features a track titled ABCD, in which he has crooned alongside South Singing sensation Anuradha Sriram.
Widely respected across india, Anuradha sriram has been the voice behind some of Tamil, Telugu, Malayalam, Kannada and Hindi films' biggest hits. Sasi The Don always looked up to Anuradha and first had an opportunity to interact with her during a show in 2001 where he had the opening act in a show headlined by Shankar Mahadevan and Anuradha Sriram. He had always wanted to work with her and after 17 years he had a song in his mind that he could approach Anuradha with.
The idea and message behind ABCD are to not over complicate your life and keep it simple. The peppy and catchy track focuses on the 4 factors for a happy existence- Love, Passion, Gratitude and Prayers. Despite having a message, the song has an 'anybody can dance to it' vibe to it. Anuradha heard Sasi's vision and was immediately on board.
Starting with humble beginnings to being known to many as the Reggae Ambassador of Asia, Malaysian-Tamil artist Sasi the Don has had a highly successful musical journey. Sasi, who has sold more than 80,000 albums copies, has also been conferred by the International NGO for reggae music and creators the title of 'Reggae ambassadors worldwide' in 2002.
Holding the record for the most number of songs collaborated on, Sasi has worked with some of the biggest names in the music business, Apache Indian, Dr. Alban, Maxi Priest, Amy Search, Anita Sarawak to name a few.