A 31-year-old Indian boy, who lost his mother in 1986 when he was just five and got reunited 25 years later using Google Earths' satellite images, has no plans to settle down in his village.
This mid-April, Saroo Brierley's heart-touching story, which perhaps sound like a film story, made headlines all over the world.
Saroo was born in an ancient town of Indian state Madhya Pradesh, called Khandwa (now Nimaad) and was lately living with his adoptive parents in Tasmania since 1987, till he was reunited with his biological parents this year.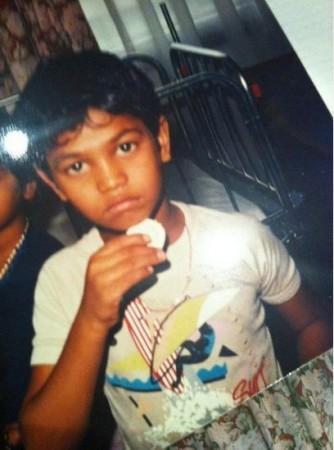 He came to Khandwa, India, to meet his mother but it seems after living all his life in a foreign land, life of a small village failed to please him.
Apparently, the young businessman, brought up in an English land, is facing several problems re-building his relationship with his family after a gap of 25 years and has thought out to stay in Tasmania itself.
The language and dialect being the primary hindrance, Brierley is finding it hard to cope with the new environment.
"I'm not able to talk to them all the time - it's just hard for me," he said.
"I've got to be very careful with everything, you see. I don't want to upset my family here [in Tasmania] and give too much attention to my family in India. This is where I live. When I come back, whether it's sooner or later, then we can start building our relationship again," he told the Daily Mail.
About reuniting with his family, Saroo says, "It's sort of taken a weight off my shoulders... Instead of going to bed at night and thinking, "How is my family? Are they still alive?" I can sleep peacefully knowing that they are fine.
Saroo's elder brother died in a train accident a couple of years after he was lost.
Though the mother and son were delighted on the reunion earlier this year, Saroo got the shock of his life on learning that his elder brother had passed away in a train accident just a month after he disappeared.
Meanwhile, he said though he sends money to his biological mother every month from Hobart, where he is taking care of his adoptive family's industrial business, she refuses to accept it till he hands it over personally.
Now even his aged mother, Fatima, has also understood the fact that Saroo is not keen on returning to his poor homeland.
"For the moment it's enough for me that I went to him and he called me Amma [Mother]," she said, feeling content with the fact that at least she met her lost son.
Brierley also said that he is planning to make a film of his own real-life story.
Earlier, BBC had reported that a lot of producers after learning about this real life story of Saroo are interested in bringing it on screen.
Saroo's real-life story and how he reunited with his family:
It was 1986 when Saroo started working with his elder brother as a sweeper in local Indian trains at an age of five that he got lost and reached Calcutta.
"It was late at night. We got off the train, and I was so tired that I just took a seat at a train station, and I ended up falling asleep," he recounted his ordeal in a recent interview with Outlook on the BBC World Service.
Little did he know that a power nap would lead him to a completely alien place, where he would have to beg for his survival and lead a miserable life, miles away from his loved ones.
"I thought my brother would come back and wake me up but when I woke up, he was nowhere to be seen. I saw a train in front of me and thought he must be on that train. So I decided to get on it and hoped that I would meet my brother," he recalled.
But he did not meet his brother. The train was destined for Kolkata-then called "Calcutta," and that's where Saroo found himself when he woke up after 14 hours of blithe sleep. He lost his family and ended up living on streets and slums of the "city of Joy."
However, it wasn't at all a "joy" for the lost child. He had to beg, wander everywhere for survival and lived in a slum. Saroo never went to school until then and hence he did not even know the name of his town, where he could go back.
"It was a very scary place to be. I don't think any mother or father would like to have their five-year-old wandering alone in the slums and train stations of Calcutta," he said. "I was absolutely scared. I didn't know where I was. I just started to look for people and ask them questions."
"I had to be quite careful. You could not trust anyone," Saroo said referring to an incident that left him completely staggered.
Saroo faced all sorts of experiences, some of them really petrifying, where he had to run for his life after he sensed malicious intentions of a man who offered him food and good life in return of some favours.
That wasn't all, between his adoption by foreigner parents and slums, he also stayed in an orphanage for a couple of months.
Soon, he was adopted by a Tasmanian couple who took him to Australia.
"I accepted that I was lost and that I could not find my way back home, so I thought it was great that I was going to Australia."
How he found his parents using Google Search?
Soon after settling down in Australia and becoming accustomed to computer, provided by his well-to-do adoptive parents. He began using Google search to find out information about himself and his birth place, looking at the pictures of towns in India and matching them with the faded image he had in his mind.
"It was just like being Superman. You are able to go over and take a photo mentally and ask, 'Does this match?' And when you say, 'No', you keep on going and going and going," he said.
But after all failed attempts to identify the place, he used the little mathematics he had learned over the course of time.
"I multiplied the time I was on the train, about 14 hours, with the speed of Indian trains and I came up with a rough distance, about 1,200km," Saroo explained.
He marked the same distance on a map of India, centering Calcutta and got a clue that it could be somewhere near Madhya Pradesh.
"When I found it, I zoomed down and bang, it just came up. I navigated it all the way from the waterfall where I used to play," he said.
Saroo then went back to Khandwa, India, in search of his real parents. Eventually he recalled the neighborhood and his own house that had not changed in those years.
"When I got to the door I saw a lock on it. It look old and battered, as if no-one had lived there for quite a long time."
He enquired villagers about his family who used to live there 25 years back and got to know that they had moved to some other location.
"Another person came and then a third person turned up, and that is when I struck gold. He said, 'Just wait here for a second and I shall be back.' And when he did come back after a couple of minutes he said, 'Now I will be taking you to your mother," he recalled.
"I just felt numb and thought, 'Am I hearing what I think I am hearing?'"
The man took him to his mother, whom he just couldn't recognize at the first glance.
"The last time I saw her she was 34 years old and a pretty lady, I had forgotten that age would get the better of her. But the facial structure was still there and I recognized her and I said, 'Yes, you are my mother.'
His old mother, who must have thought that Saroo was dead, was completely speechless and couldn't believe her eyes on seeing him standing tall and young at her door steps.
"She grabbed my hand and took me to her house. She could not say anything to me. I think she was as numb as I was. She had a bit of trouble grasping that her son, after 25 years, had just reappeared like a ghost."
"I think the fortune teller gave her a bit of energy to live on and to wait for that day to come," he said.
Sadly, as both mother and son were delighting the reunion, Saroo got the shock of his life- about his elder brother.
In deep sore voice his mother told him: "A month after you had disappeared your brother was found in two pieces on a railway track."
Saroo was shattered on hearing the news. "We were extremely close and when I walked out of India the tearing thing for me was knowing that my older brother had passed away," he asserted.
Though, Saroo has lost his brother, he is grateful to re-unite with his mother after 25 years.
"It has taken the weight off my shoulders. I sleep a lot better now," he says.