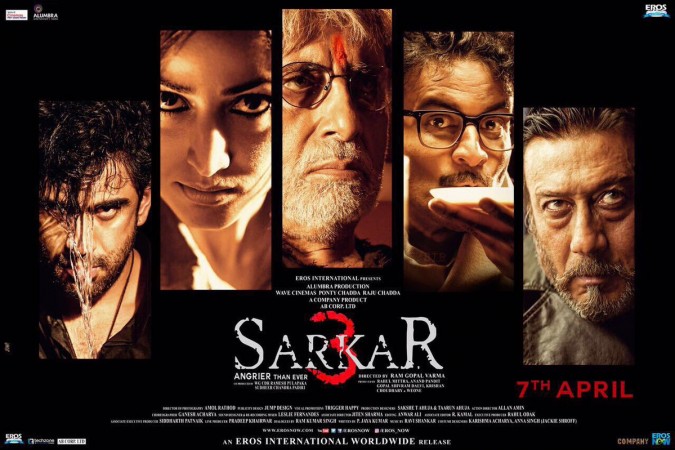 The makers of Sarkar 3, starring Amitabh Bachchan, have released the trailer of the movie and it looks impressive. Directed by Ram Gopal Varma, Sarkar 3 will present Big B in the angriest avatar.
Sarkar 3 is the third instalment in the franchise and has many new characters. With a promising star cast of Amitabh, Manoj Bajpayee, Ronit Roy, Amit Sadh, Yami Gautam, Jackie Shroff and Rohini Hattangadi among others, Sarkar 3 appears to be a thrilling experience.
The Sarkar 3 trailer gives a gist of the movie's plot. The trailer starts by revealing that Big B's character has become fiercer than ever as he has lost both his sons. Yes, Abhishek Bachchan's character will be presented as dead in Sarkar 3.
Amit Sadh's character will replace Abhishek as he will be seen as Amitabh's grandson. Sarkar will have new enemies, who appear to be more powerful and revengeful than the antagonists in the previous instalments.
However, as expected, it is Amitabh who steals the limelight in the trailer of Sarkar 3 with his powerful voice and calm demeanour. The trailer has not been released on YouTube yet as it is available only on Eros Now. The movie is slated to be released on April 7. Click here to watch the trailer of Sarkar 3: