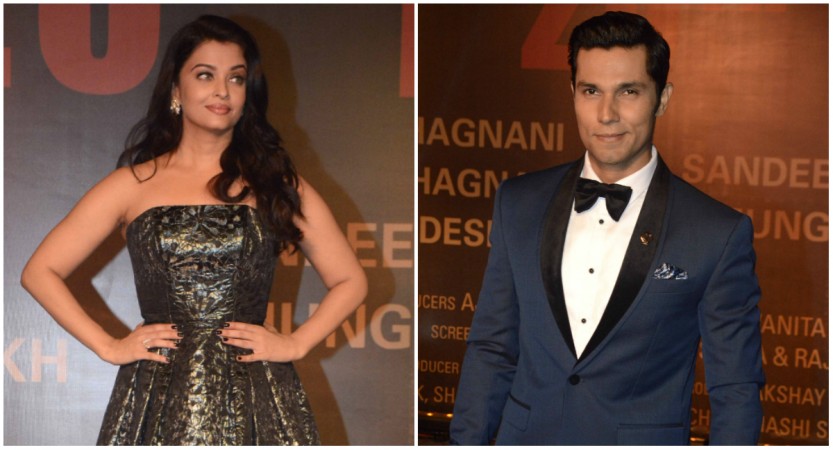 Aishwarya Rai Bachchan and Randeep Hooda share a deep bond of sibling love in "Sarbjit," but off-screen their equation seems to have soured. According to reports, they don't see eye to eye.
"Mrs Aishwarya Bachchan and Randeep Hooda didn't get along at all during the shooting. They hardly spoke with one another. She was reluctant to attend public events related to the film with Randeep. For the music concert for the film earlier this week Aishwarya Ma'am refused to show up," an insider told SKJ Bollywood News.
Interestingly, Aishwarya skipped the event saying she was jet-lagged from all the travel she did for Cannes Film Festival 2016. This comes as surprising for two reasons: one, she is known to get along with most of her co-stars; two, Aishwarya and Randeep seem to share a warm relationship when they appeared on "The Kapil Sharma Show."
Meanwhile, what's fuelling the cold war is Randeep's cutting retort at the "Sarbjit" screening. When asked if he has overshadowed Aishwarya in the biopic, the actor first chose to ignore it only to come back at it the reporter with a "you shut up." However, he salvaged the situation with a "no comments, bro. Is that better?"
Earlier, he had said how he never aspired to work with Aishwarya but directors with interesting roles for him. "I never had an ambition to act with her (Aishwarya). I only look for roles for me and I work with the director more. In fact, somebody pointed out that we look a lot like brother-sister, which is strange, but anyway it's good," ANI quoted him as saying.
"Sarbjit," which opens in theatres on May 20, is directed by Omung Kumar. The biopic features Richa Chaddha and Darshan Kumar in key roles.