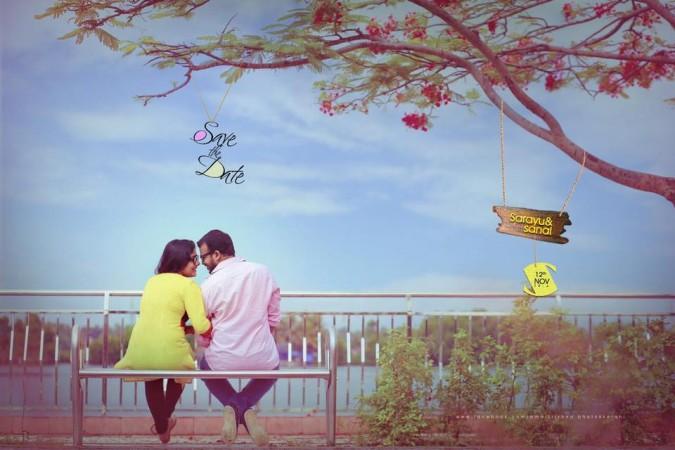 Malayalam actress Sarayu, who began her acting career in 2006 with the movie Chakkara Muthu, will get married to Sanal V Devan soon. Two days before the wedding ceremony, the actress hosted the mehndi function at her house in Cochin. The event, held on Thursday, November 10, was attended by a few of her celebrity friends.
The mehndi ceremony was attended by actresses Shritha Sivadas, Sruthi Lakshmi and Amrutha Suresh, among many others. Sarayu was dressed in a simple yellow attire on the occasion.
Sarayu, who got engaged to associate director Sanal in a private ceremony in Thrippunithura on April 4, will be getting married on November 12. The actress had earlier announced that she was getting engaged to her best friend Sanal, with whom she has been in a relationship for quite some time. " "Happy to announce that I got engaged to my best friend Sanal V Devan,and we apologise for the late note [sic]," the actress had then posted on her Facebook page.
Sarayu, who has starred in more than 35 movies, is known for her appearances in the films Four Friends, Janapriyan, Husbands in Goa, Nidra and Varsham, among others. She was last seen in Biju Menon's Salt Mango Tree in 2015. Meanwhile, Sanal is an associate director in Malayalam and has worked in Dileep's Life of Josutty, Jayasurya's Jilebi and Mammootty's Varsham.
Check out photos of the mehndi ceremony of Sarayu here:
-
-
-
-
-
-
-
-
-