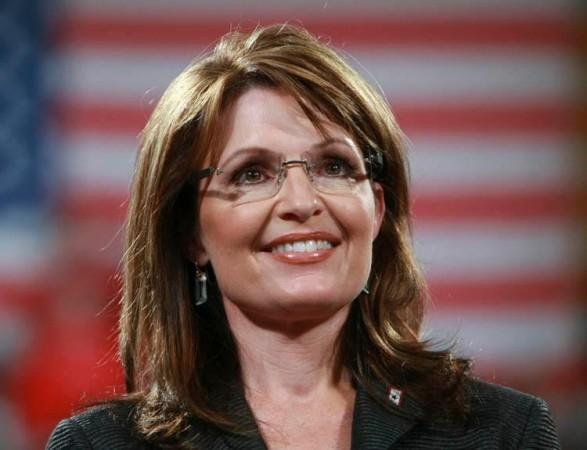 Former Governor of Alaska, Sarah Palin, took a shot at President Barack Obama on Martin Luther King Day, saying it's time he stopped playing the race card.
In a post on her Facebook page, Palin wrote, "'I have a dream that my four little children will one day live in a nation where they will not be judged by the color of their skin, but by the content of their character.' – Martin Luther King, Jr."
"Mr. President, in honor of Martin Luther King, Jr. and all who commit to ending any racial divide, no more playing the race card."
It is not known what prompted the attack, but several U.S. publications speculate that Palin's comments were triggered by an article in the New Yorker, where Obama said:
"There's no doubt that there's some folks who just really dislike me because they don't like the idea of a black president.... Now, the flip side of it is there are some black folks and maybe some white folks who really like me and give me the benefit of the doubt precisely because I'm a black president."
Palin's Facebook post has since then received thousands of shares and likes, besides scathing remarks from Obama supports who suggested that Palin should stop playing her "dumb card."
The president has not reacted to Palin's statement, but posted one of King's quotes on his official Twitter page that read, "Darkness cannot drive out darkness; only light can do that. Hate cannot drive out hate; only love can do that."
Below are some of the negative comments Palin received for her post:
"Way to become relevant again! Again, I say...money can buy a lot of things, but class is not one of them." - Candance Williams
"And you, Ms. Palin, once again are playing the DUMB card!" - Shirley Cordova
"HATE=envy, jealousy, inferiority complex...does this accurately describe the feelings in your heart and soul Sarah" - Sherry Miller
"Will you please just stop speaking? Everything you say just makes you look even more stupid." - Eric Lee