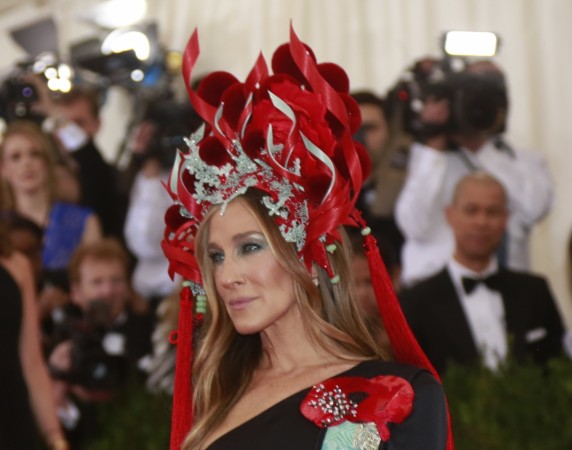 Sarah Jessica Parker celebrates her 51st birthday Friday, March 25, 2016. Best known for her role as Carrie Bradshaw on the HBO TV series "Sex and The City," Parker is now also gaining popularity as a designer. The American actress has her own fashion line — SJP Collection — which offers a range of shoes, handbags and clothing.
Parker, who recently took to Instagram to wish her beloved husband Matthew Broderick a happy birthday March 21, is all set to celebrate hers this Friday. And what has come as a perfect birthday gift for the actress this year is she has been selected by the Parsons School of Design as the honouree for its annual Parsons Benefit showcase this spring.
The actress has connected with women across the globe with her famous, fancy whimsical life as Carrie Bradshaw, and hence, on her birthday we thought to compile some of the best Carrie Bradshaw quotes on love, life, relationships, friendship and fashion from the famous TV series "Sex And The City."
- "I've spent $40,000 on shoes and I have no place to live? I will literally be the old woman who lived in her shoes!"
- "Maybe past is like an anchor, holding us back."
- "Maybe you have to let go of who you were to become who you will be."
- "They say life's what happens when you're busy making other plans. But sometimes in New York, life is what happens when you're waiting for a table."
- "What ultimately defines a relationship is another relationship."
- "The universe may not always play fair, but at least it's got a hell of a sense of humour."
- "Life gives you lots of chances to screw up, which means you have just as many chances to get it right."
- "After all, computers crash, people die, relationships fall apart. The best we can do is breath and reboot."
- "Maybe our mistakes are what make our fate."
- "As we drive along this road called life, occasionally a gal will find herself a little lost. And when that happens, I guess she has to let go of the coulda, shoulda, woulda, buckle up and just keep going."
- "When a relationship dies do we ever really give up the ghost or are we forever haunted by the spirits of relationships past?"
- "When men attempt bold gestures, generally it's considered romantic. When women do it, it's often considered desperate or psycho."
- "I don't believe in email. I'm an old-fashioned girl. I prefer calling and hanging up."
- "Can you really forgive if you can't forget?"