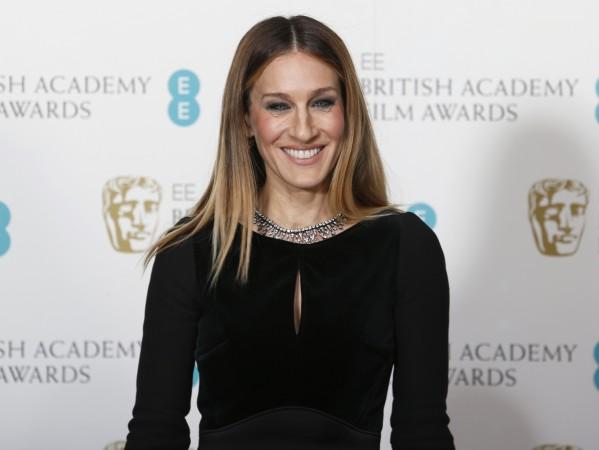 Almost 11 years after 'Sex and the City' ended its course on HBO, actress Sarah Jessica Parker is now looking to return to the network for a new comedy series 'Divorce'.
The project is waiting for a formal pilot green light. The half-an-hour comedy series is being written by British writer-cum-actress Sharon Horgan of 'The Borrowers' fame. It tells the story of a very long divorce in which Parker, 49, will play the role of a middle-aged woman, who, "influenced by her two recently single friends, impulsively brings up the idea of divorce with her husband", The Hollywood Reporter reports.
But, she "can't decide whether to actually go through with it — until her husband discovers the affair she's been having and calls the marriage off".
The show will be produced in New York, where Parker lives and 'Sex and the City' was also based in.
Paul Simms is expected to assist Horgan as executive producer/co-showrunner. Simms is also helping actress Lena Dunham on her HBO comedy series 'Girls', which is also based in the Big Apple.
According to Deadline, Horgan along with long-time collaborator Aaron Kaplan will executive produce through her Merman Films and his Kapital Entertainment. Meanwhile, Parker and Alison Benson will executive produce through the 'I don't know how she does it' actress' Pretty Matches Prods.
This project is Parker's second biggest TV role after 'Sex and the City'. It must be mentioned that the actress had a recurring role in the fourth season of 'Glee' as a magazine fashionista. She also eyed a TV return in 'Busted', which was a limited series optioned by Sidney Kimmel Entertainment and packaged by Anonymous Content that is known for 'True Detective'.
While we wait for 'Divorce' pilot to get a nod, we can see Parker in the comedy 'All Roads lead To Rome', which is set to release in 2015.
Even though Parker has shown interest in building her fashion line, she still gives acting its due priority.
"I'm still very interested in being an actor and love what's challenging about it. I just did a play in New York and just finished a movie called "All Roads Lead to Rome", and I'll probably go back to work in February and work on a couple of things back to back," she told The National.