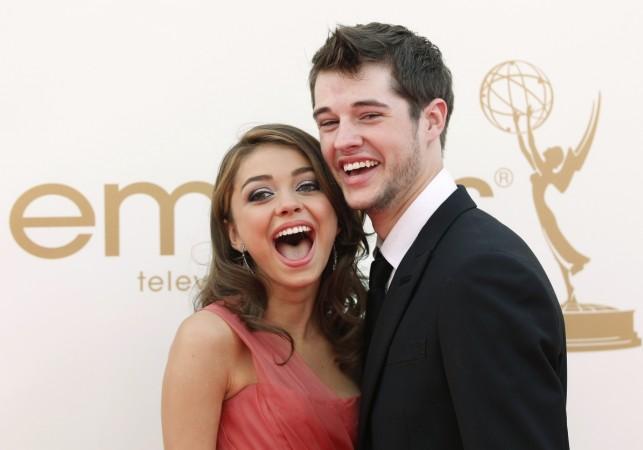 "Modern Family" star Sarah Hyland and her ex-boyfriend Matthew Prokop had their first Valentine's Day after break-up and fans were curious to know about their relationship status.
While Hyland is enjoying every moment in her life and has no regrets over the break-up, Prokop seems to be missing his ex-girlfriend.
"Don't be sad you don't have a valentine. Some people don't have a mom on Mother's Day or a father on Father's Day," the 24-year-old actor tweeted.
Meanwhile, Hyland's friendship with young actor Dominic Sherwood has sparked rumours about their relationship and several gossip sites have reported news of their dating.
However, the celeb is tight-lipped over the speculations and her Twitter account indicates that she is still single.
While wishing her fans on Valentine's Day, she tweeted, "Remember Valentine's Day isn't about being in a relationship, it's about celebrating love. (In my opinion) & love is a many splendored thing."
Hyland and Prokop were once the power couple of Hollywood and they were in a relationship since 2008. When they announced the news about their break-up last August, the fans were still in hopes of their patch-up.
But the "Modern Family" star's move to obtain a restraining order against her ex-boyfriend turned the table against Prokop. As per the court document filed by the actress in September 2014, her ex-beau had physically and verbally abused her during the last four years of their relationship.
Initially, Hyland obtained a temporary restraining order against Prokop, which was upgraded to a permanent one in less than a month's time. According to the court order, the 24-year-old actor must stay 100 yards away from Hyland and her dog Barkley Bixby.
Additionally, he cannot threaten, attack or harm her pet in any way and must not possess ammunition or a gun. He has also been asked to stay away from her workplace.